INSPIRE
Jet Charter Company Partners with Israeli Startup on North Carolina Drone Delivery Pilot
Israeli drone startup Flytrex works with the transportation department of North Carolina to test localized package delivery
Drone delivery management company Flytrex Aviation Ltd. has partnered with North Carolinian private jet charter Causey Aviation Service Inc. to run a package delivery pilot with the transportation department of North Carolina, Flytrex co-founder and CEO Yariv Bash said Monday. Bash was speaking at Calcalist's eighth annual digital and mobile conference INSPIRE Digital@Mobile.
For daily updates, subscribe to our newsletter by clicking here.
Founded in 2013 by Bash and partner Amit Regev, Flytrex, which originally started as a developer of a way to handle drone control on cellular networks, currently operates as a drone-delivery service provider. The company connects to local partners that operate the drone delivery fleet and connect local retailers with the end-customers. Users order and confirm reception of their packages via an app that also lets them see the mapped route of the drone and know when to expect their items and where.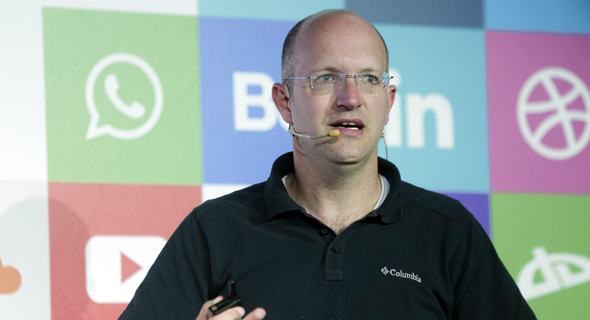 Flytrex co-founder and CEO Yariv Bash. Photo: Amit Sha'al

The company launched its first autonomous drone delivery pilot in 2017 in Reykjavík, Iceland, in partnership with online commerce company Aha.is. Today the company has 14 airdrop locations within the city, using an unmanned aerial vehicle that lowers the package to the ground using a detachable wire.

In May, the U.S. Federal Aviation Administration and Department of Transportation announced the companies chosen for their Unmanned Aircraft System (UAS) Integration Pilot Program. The pilot is intended to help the agencies formulate regulation for the integration of UAS into the U.S. national airspace system by pairing up private companies with local and state governments.

Picked as one of the companies to participate in the pilot, Flytrex will work together with the transportation department of North Carolina to test localized package delivery within a defined airspace by establishing drone delivery stations in local communities. Flyttrex's local partner for the pilot is a private jet charter called Causey Aviation Service Inc., according to Bash.

In most suburban areas in the U.S., the only way to get takeout delivery is to place an order with the restaurant, get in the car, and go to get it yourself, said Bash. "we are about to change that."

A drone operator can make 15 deliveries an hour, compared to the three at most a human delivery person makes in crowded residential areas, Bash said. Drone delivery also has that "immediate gratification" factor that many online shopping services lack today, he added.

In addition to Reykjavík, Flytrex already flew drones over Panama City, and will soon start operating in Costa Rica. "We are now in the process of entering the U.S. market," Bash said.