Symantec Acquires Cybersecurity Startup Javelin Networks
This is Symantec's third acquisition in Israel in less than a year and a half. The company bought cyber companies Skycure and Fireglass in July 2017
Symantec Corp. acquired Tel Aviv-based cybersecurity startup Javelin Networks Inc., Symantec announced Monday. The companies did not disclose the financial details of the acquisition. In an interview with Calcalist on Monday, Javelin Network's CEO Roi Abutbul said that beyond monetary compensation, his company could not pass on the opportunity to join "the world's premier cybersecurity company."
For daily updates, subscribe to our newsletter by clicking here.
"The majority of our work is in research," Abutbul said. "We deal with an area that is mainly untouched in cybersecurity—most cyber attacks are coming through the active directory," he said. "We caught Symantec's eye because we chose to defend the endpoint."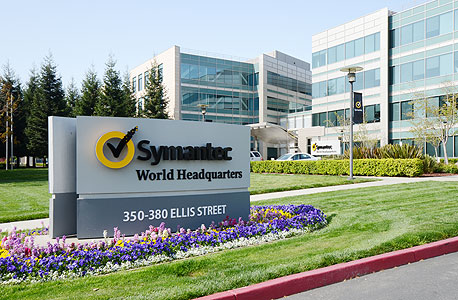 Symantec. Photo: Wikipedia
Founded in 2014, Javelin Networks has offices in Tel Aviv, Austin, Texas, and Palo Alto, California and employs a team of 22 people, according to Linkedin. Javelin has raised $5 million in funding, according to Pitchbook data. Following the acquisition, Javelin intends to double its research and development center in Tel Aviv, Abutbul said.
This is Symantec's third acquisition of an Israeli company in less than a year and a half. In July 2017, Symantec bought mobile security company Skycure Inc. for $275 million, according to Pitchbook data. That same month, it acquired Tel-Aviv based cybersecurity startup Fireglass Ltd., a developer of a safe web browsing technology, for $250 million.