Israel's Supreme Court Weighs In on Single-Vendor Ban on Juul
Following a September appeal by E-Cigarette maker Juul, Israel's Supreme Court has ordered the country's health ministry to hold a hearing for all relevant companies in Israel
On Monday, Israel's Supreme Court ordered the Israeli Ministry of Health to hold a hearing within 45 days for all companies that market electronic vaporization devices and e-cigarettes in the country, following an appeal from E-cigarette maker Juul Labs Inc.

For daily updates, subscribe to our newsletter by clicking here.

First launched U.S. three years ago, Juul now controls around 75% of the U.S. e-cigarette market, according to data by market research firm Nielsen.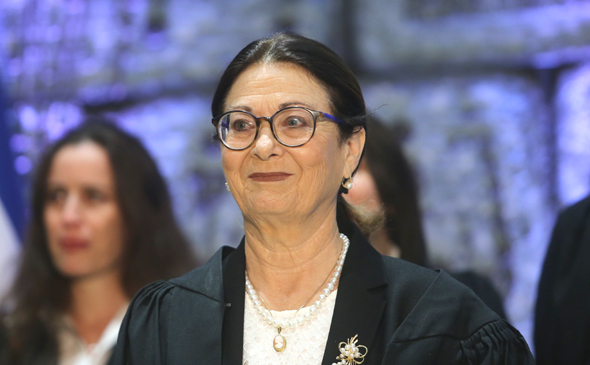 Chief Justice of the Supreme Court of Israel Esther Hayut. Photo: Alex Kolomoisky

Juul entered the Israeli market in May, offering its popular pods at 5% nicotine concentration, which amounts to 59 mg per pod, equivalent to an entire pack of cigarettes. In September, the Israeli government banned the company's products campaign, prohibiting the company from selling any product with a nicotine content of over 20 mg. Juul started marketing its reduced-nicotine pods in Israel to adhere to the ban, but filed a petition to the Supreme Court later that month, alleging targeted legalization.

Questioning why the ban only included Juul, the court ordered the ministry to hold a new hearing for all relevant companies. While the court's decision will not affect the ban already in place for Juul, it may work to level the playing field for the company.