Moovit Maps Its Way All The Way to Microsoft
Israel-based public transit app developer Moovit announced Tuesday it will integrate its public transit information to Microsoft's Azure Maps
Israel-based public transit app developer Moovit App Global Ltd. announced Tuesday it will integrate its public transit information to Microsoft's Azure Maps. As part of the collaboration, Moovit will run its public transit data and interface on Microsoft Azure.
For daily updates, subscribe to our newsletter by clicking here.
Moovit develops a free public transportation app that has more than 300 million users, and operates in more than 2,600 cities in 85 countries, according to company statements. Moovit compiles four billion anonymous data points a day to add to what the company claims is the world's largest repository of transit data.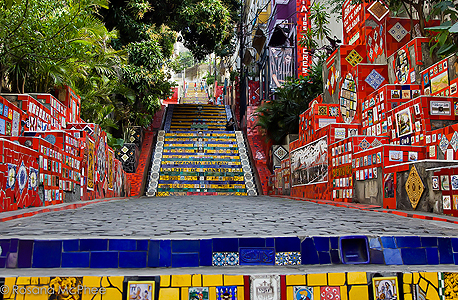 Rio de Janeiro. Photo: Blogspot
Founded in 2012 and based in central Israel, the company has raised to $133 million to date. More than 100 cities and worldwide events, including the 2016 Olympics Rio de Janeiro, have made Moovit their official transit app. The app is available in 44 languages.
Information that Moovit will be providing Microsoft's maps includes A-to-B trip planning, nearby stations, transit line information like scheduled and real-time transit arrivals, and intricate step-by-step itineraries.