Israeli and French Biotech Companies Partner to Fight Diabetes With Bio-Artificial Pancreas
Israel-based Kadimastem and France-headquartered Defymed will receive a grant of around $1.5 million from the European Commission's Eurostars program to develop the technology to treat type 1 diabetes
Israel-based biotech company Kadimastem Ltd. and Strasbourg, France-headquartered biotech company Defymed SAS will receive a NIS 5.4 million (approximately $1.47 million) grant to collaborate on the clinical development of a stem cell-based bio-artificial pancreas for the treatment of type 1 diabetes. Kadimastem announced the grant Monday in a filing to the Tel Aviv Stock Exchange.

For daily updates, subscribe to our newsletter by clicking here.

The two-year grant is awarded by Eurostars, a pan-European program aimed at promoting research and development by small and medium enterprises, which is jointly funded by the European Commission and intergovernmental research organization EUREKA. Of the NIS 1.5 million (approximately $408,000) Kadimastem is slated to receive for the first year, 50% will be funded by the Israel Innovation Authority, the Israeli government's tech investment arm.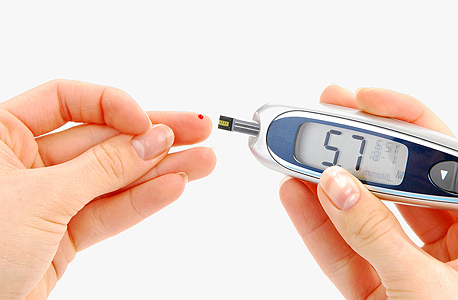 Diabetes (illustration). Photo: Shutterstock

Once known as juvenile diabetes and different than the more widely-spread type 2, type 1 diabetes is a chronic condition that occurs when the pancreas produces little to no insulin, the hormone regulating glucose entry to the cells. Glucose is a necessary component for energy creation in the body.

Defymed develops implantable bio-artificial medical devices. Among them is MailPan, a currently under-development device intended to encapsulate insulin-secreting cells. Kadimastem develops a treatment for neurodegenerative diseases, currently ALS and diabetes, using human embryonic stem cells (hESCs).

The two will test Kadimastem's technology for creating cells that release insulin according to blood glucose level within Defymed's pancreas, with the aim of bringing the product to a clinical trial stage.