Israel-Airbnb Clash Over Listings in West Bank Settlements
Airbnb announced it decided to remove listings in Israeli settlements in the West Bank Monday
Israeli Minister of Tourism Yariv Levin has called for action against rental listing service Airbnb following the company's Monday decision to stop hosting properties located in Israeli West Bank settlements on its site.

For daily updates, subscribe to our newsletter by clicking here.

In a press release, Airbnb stated the decision to remove the listings—some 200 in number—came after "wrestling with the issue" and "speaking to various experts" and the company's stakeholders. Among the factors the company took into consideration are potential safety risks to hosts and guests, the possibility of the listings "contributing to existing human suffering," and their "direct connection" to the Israeli-Palestinian dispute.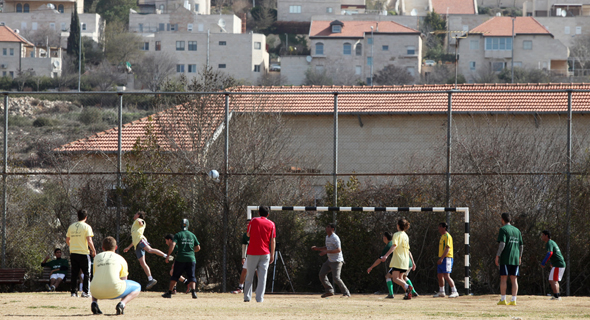 Efrat, West Bank. Photo: Amit Shabi

Airbnb's decision was announced a day before international nonprofit Human Rights Watch published its planned 65-page report, "Bed and Breakfast on Stolen Land: Tourist Rental Listings in West Bank Settlements," which focuses on the operations of Airbnb and Booking.com in the area.

The West Bank territories have been under Israeli military control since they were seized from Jordan in the 1967 War, though some of the local governance has since been transferred to the Palestinian Authority. The region is one of the main sources of land dispute between Israel and the Palestinians, with right-wing parties in Israel claiming the area is Israel's due to both historical and religious right.

There are currently around 130 state-recognized Israeli settlements in the West Bank, and around 100 unsanctioned ones. According to Israel's Central Bureau of Statistics, a little over 400,000 Jews lived in the West Bank in 2017. While many of the Israelis living in the West Bank do so due to religious and ideological reasons, financial incentives also play their part, as Israel's governments have traditionally granted the settlements financial aid that goes much beyond what areas within Israel receive.

Levin, who is a member of Israel's ruling Likud party, called Airbnb's decision "discriminatory" and "shameful," further labeling it as "a disgraceful surrender" by the company. He has ordered the tourism ministry to start outlining steps that will limit the company's operations in Israel immediately, he said, and also to put together a plan that will encourage tourism to Israeli West Bank settlements.

In a statement, Palestinian diplomat Saeb Erekat called the decision an "initial positive step," but criticized Airbnb for not saying that the Israeli settlements "are illegal and constitute war crimes." The company instead called the decision "a controversial issue."

"We know that people will disagree with this decision and appreciate their perspective,"Airbnb said in a statement.