CVC on Brink of Closing Deal for Medical Laser Company Lumenis
The Israel-based laser company was acquired in 2015 by XIO Group for a little over $500 million
Private equity firm CVC Capital Partners is close to finalizing the acquisition deal of Israel-based medical and aesthetic laser company Lumenis Ltd., according to two people familiar with the matter who spoke to Calcalist on condition of anonymity. Calcalist first reported on the deal in May. Chinese affiliated, London-based private equity firm XIO Group acquired Lumenis in 2015 for a little over $500 million.

For daily updates, subscribe to our newsletter by clicking here.

The deal, valued at around $950 million, is expected to be closed in the next few weeks, the people said. CVC has partnered with Hong Kong-headquartered private equity firm FountainVest Partners for the deal, they said, and the latter will be acquiring a stake of over 30% in Lumenis.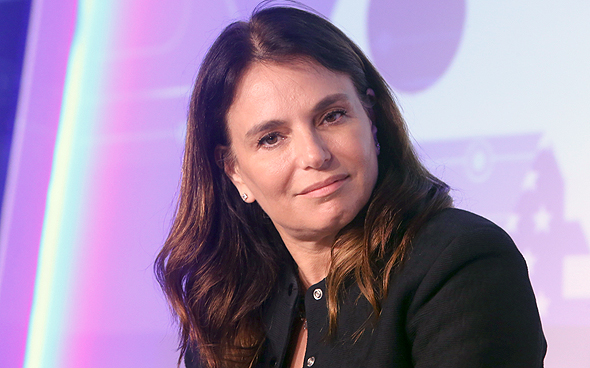 Lumenis CEO Tzipi Ozer-Armon. Photo: Photo: Zvika Tishler

CVC has declined to comment.

XIO has declined to comment.

FountainVest Partners has been approached for comment but has yet to respond.

Lumenis, which develops minimally-invasive, laser-based treatments for the surgical, ophthalmological and aesthetic markets, was listed twice on Nasdaq. During its first public tenure the company reached a $1 billion market valuation but ultimately failed and was acquired in 2006 according to a company valuation of $120 million. It relisted in 2014 at a company valuation of $470 million.

For the fiscal year 2014, the company's last as a public company, Lumenis reported revenues of $289 million and EBITDA of $32.4 million. According to one person familiar with the matter who spoke with Calcalist on condition of anonymity, the company currently has annual sales of around $500 million, the increase mostly due to an expansion into additional medical domains.

Bloomberg first reported that XIO is looking to sell Lumenis in January, but the negotiations ground to a temporary halt following a lawsuit filed against XIO by Chinese billionaire Zhikun Xie, who alleged that he provided the funds for the acquisition. The negotiations are being led by Credit Suisse and Chinese investment bank China International Capital Corporation (CICC) Ltd., according to the people familiar with the matter.

Luxembourg-based CVC is the largest private equity fund in Europe, managing over $64.5 billion in assets. In February, the firm completed its acquisition of Teva Pharmaceutical Industries Ltd.'s Women's Health assets outside the U.S. for $703 in cash. CVC has previously considered several acquisitions in Israel, including a 40% stake in Israeli drugstore chain Super-Pharm in 2017, but none have panned out.

FountainVest Partners, which manages over $4.5 billion in assets, invests mainly in China-related deals. The active investor focuses mostly on control and growth capital deals in the domains of healthcare, consumer retail, media and entertainment, and lifestyle. The firm's chairman and CEO is Frank Tang, formerly a managing director at Goldman Sachs and head of China investments at Temasek Holdings.

Israel has seen two other notable laser-related deals. In 2017, London-based private equity firm Apax Partners Worldwide LLP paid $397 million for Israel-based Syneron Medical Ltd., founded by Lumenis' founder Shimon Eckhouse. In 2013, Shanghai-based Fosun Group bought 95% of Israel-based aesthetic laser company Alma Lasers for $240 and floated the company in 2017 on the Hong Kong Stock Exchange after renaming it Sisram Medical Ltd.