Skoda Expands Israeli Presence with Three Startup Collaborations
The Czech automaker established a technology scouting outpost in the country in 2017
Czech automaker Škoda Auto a.s. is expanding its footprint in Israel. The company announced on Thursday collaborations with three Israel-based startups, Chakratec Ltd., Anagog Ltd., and UVeye Ltd., and stated it is already testing their technologies.

For daily updates, subscribe to our newsletter by clicking here.

In August 2017, Škoda announced a technology scouting outpost in Israel, with the intention of investing in local automotive and smart mobility startups, in partnership with Skoda's Israeli importer Champion Motors Ltd.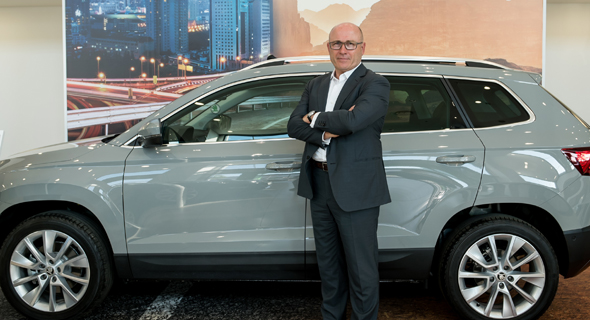 Skoda CEO Bernhard Maier. Photo: Gadi Sierra

In May, Skoda announced collaborations with four Israeli startups, one of them being Anagog and in July, the company announced a $1.5 million investment in the startup. Thursday's announcement expands the partnership with the Tel Aviv-based startup, which develops artificial intelligence technology that can track drivers and predict their needs based on data from their mobile phones.

Chakratec, founded in 2013, develops a kinetic battery device, which stores energy using a flywheel instead of relying on chemical compounds like in lithium-ion batteries. The company raised $6.4 million to date.

UVeye, founded in 2016, develops machine learning and computer vision technology for automatic external inspection of vehicles. The company raised $4.5 million to date.