Israeli Police Recommend Charging Netanyahu with Bribery, Fraud
On Sunday, Israel's police and the Israel Securities Authorities recommended charging Israeli Prime Minister Benjamin Netanyahu and his wife Sara with fraud and bribery
On Sunday, Israel's police and the Israel Securities Authorities recommended charging Israeli Prime Minister Benjamin Netanyahu and his wife Sara with fraud and bribery.

For daily updates, subscribe to our newsletter by clicking here.

The recommendations are the culmination of "Case 4,000," one of several investigations involving the Israeli leader currently in progress. Having started in 2017 as an investigation concerning security violations at Israel's biggest telecommunication company Bezeq, the probe uncovered potential evidence that Netanyahu gave the company preferential regulatory treatment in exchange for positive coverage of him and his wife on Walla, a popular Israeli news site owned by Bezeq.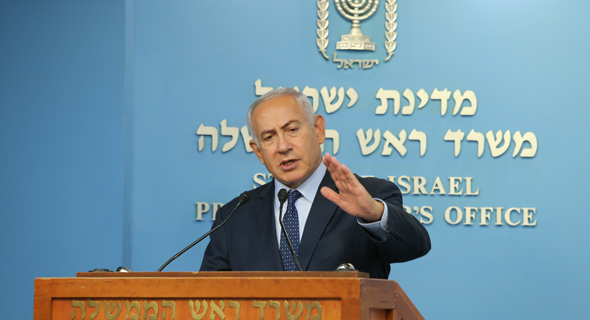 Benjamin Netanyahu. Photo: Amit Shabi

In addition to Netanyahu, the police recommended indicting Shaul Elovitch, at the time Bezeq's controlling shareholder through his holding company Eurocom Group, and several other Eurocom and Bezeq executives.

The police's announcement comes less than 24 hours before Israel's police chief Roni Alsheikh is set to step down.

Following the announcement, Netanyahu criticized the decision in a tweet, calling it "predetermined" and repeating his often-said mantra of "there was nothing because there is nothing."

Members of opposition parties called on the Israeli prime minister to step down following the publication of the police recommendations. Members of Netanyahu's Likud party criticized Israeli police for the recommendation to press charges.

Israeli police have already recommended indicting Netanyahu in two other cases for bribery charges.