China's Newater to Acquire Water Purification Company AMS for $13.5 Million
The acquisition will help fill the gap in current Chinese domestic technology, stated Newater's CEO
Nasdaq-listed filtration company Newater Technology Inc. has signed an agreement to acquire Israel-based water purification company AMS Technologies Int. (2012) Ltd. for $13.5 million, the company announced Friday. The agreement between the two was signed on Wednesday, and the companies expect the transaction to be closed by March 2019.

For daily updates, subscribe to our newsletter by clicking here.

Newater, founded in 2012 and headquartered in Yantai, China, specializes in wastewater treatment, recycling, and discharge technology. In September the company published its half-year unaudited financial results for 2018, reporting revenues of $26.48 million for the first six months of the year, gross profit of $13.65 million, and operating income of $8.96 million.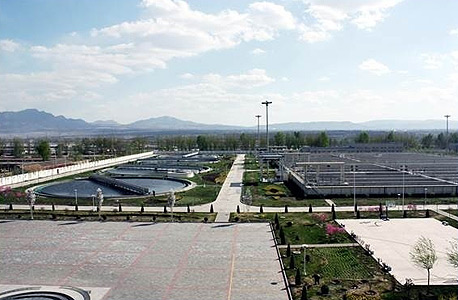 Wastewater treatment facility, China. Photo: PR

AMS was founded in 2012 after acquiring the assets of Bio Pure Technology Ltd. (BPT). The company develops chemically and thermally stable ultrafiltration and nanofiltration membranes, targeting the mineral extraction industries, chemicals industry, pulp, rayon and dairy production, and pharma.

"By acquiring a company with a leading international membrane materials manufacturing and development technology, Chinese companies have the opportunity to catch up with globally leading companies in membrane materials technology," said in a statement Newater Chairman and CEO Yuebiao Li. AMS' technology can help Newater fill a gap in "Chinese domestic technology," he added.