Sirin Labs States it Remains Loyal to Hardware
The downturn in the crypto market has not only tanked Sirin Lab's token but also affected some of the CEO's other businesses
Bitcoin ended November at the worst monthly decline seen in seven years. Early in December, Sirin Labs launched its cryptocurrency-oriented smartphone Finney with a retail price of $999. On Thursday, Bloomberg published a short interview with co-founder Moshe Hogeg, citing him as stating that Sirin is in a financial bind due to the market's situation and consequently is considering a pivot from phone manufacturing to a software-only company.

For daily updates, subscribe to our newsletter by clicking here.

Approached by Calcalist for comment, a Sirin spokeswoman said that Hogeg referenced a hypothetical situation in which the company was not able to sell the device, going on to say that in such a case the company would pivot to only selling its software to other phone manufacturers.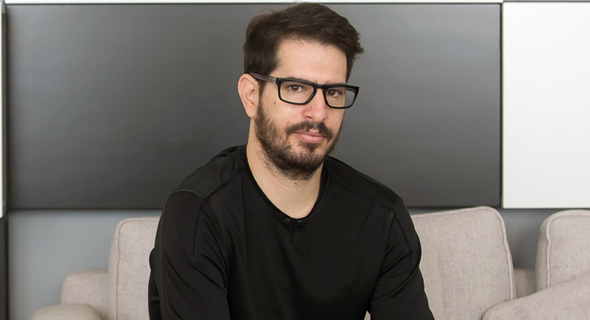 Moshe Hogeg. Photo: Orel Cohen

According to a message sent to Calcalist Sunday by the company's spokeswoman, Sirin is aware of the challenges posed by the current market but remains confident in its ability to reach profitability with the Finney, of which 100,000 devices were already ordered by distributors.

Sirin previously stated that it intends to sell its software to other manufacturers alongside selling the devices themselves, she further noted.

Sirin announced its pivot to blockchain in September 2017, after discounting its short-lived "most secure" luxury phone Solarin in March 2017 and letting a third of its employees go. At the time, Hogeg admitted to seeing only $10 million in sales—around 700 devices, considering the Solarin's $17,000 price tag. In December 2017, the company announced it has raised $157.8 million in an initial offering of its token SRN in order to finance the development of Finney.

The downturn in the crypto market has not only tanked Sirin's token—the coin peaked at almost $3.5 in January 2018 but now trades at $0.049—but has affected some of Hogeg's other projects as well. According to Israel-based market research firm IVC Research Center Ltd., Hogeg is the chairman of LeadCoin, a blockchain-based decentralized lead-sharing network. At the beginning of the year, LeadCoin raised $50 million in an ICO within 26 minutes. At its peak, LeadCoin's token reached $0.19, but now it trades at $0.0003.

Hogeg is also currently embroiled in a legal dispute in Israel regarding a 2017 acquisition of an Israeli-linked binary trading firm made via a company he controls.