Mind the Data
Personalized Medication Is the Future, With Some Help From Big Data, Says MediSafe Co-Founder
Big data can enable drug researchers to quickly gather insights that once took many years to accumulate, according to MediSafe's Rotem Shor
Big data, alongside deep learning and artificial intelligence, are increasingly put to use within the medical domain, substantially improving the quality of treatment, according to Rotem Shor, co-founder and chief technology officer of Israel-based digital health startup Medisafe Project Ltd. Shor spoke Tuesday at Calcalist's Mind the Data conference, held in Tel Aviv in collaboration with Bank Leumi and accounting firm KPMG.

For daily updates, subscribe to our newsletter by clicking here.

"Drug studies, which were performed on hundreds, maybe thousands of people in the past, can today use data from millions of people," Shor said. "Smart devices are enabling researchers to understand the impact different actions have on our health in a much more direct way."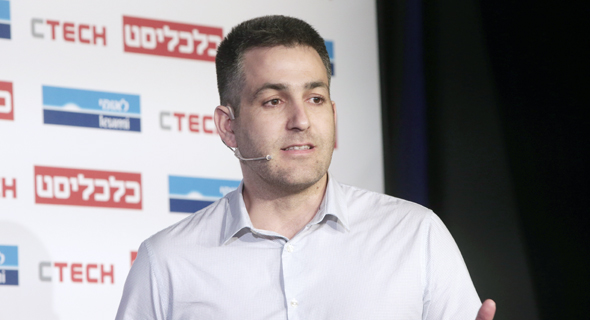 MediSafe co-founder Rotem Shor. Photo: Photo: Zvika Tishler

This can enable researchers to quickly gather insights which used to take years to accumulate, Shor said, allowing the possibility of a future where medication could be created individually, taking into account each patient's unique biology, he said.

MediSafe's app helps users keep up with multiple medication doses according to their personal treatment schedule. Shor and his brother, MediSafe's CEO Omri Shor, founded the company in 2012 after their father accidentally overdosed on insulin. MediSafe currently uses user behavior data to help doctors recognize when a patient is not following the treatment correctly. In the future, Shor said, the company hopes to provide data to drug companies to improve the quality of drugs.