Nazareth-Based Medical Device Company Alpha Omega Raises $7 Million
Alpha Omega's medical equipment helps neurosurgeons locate the optimal target for the implantation of Deep Brain Stimulation (DBS) electrodes
Guangzhou Sino-Israel Biotech Investment Fund (GIBF), a life-sciences firm backed by the Guangzhou municipal government, invested $7 million in Nazareth-based medical device company Alpha Omega Ltd., the latter announced last week.

For daily updates, subscribe to our newsletter by clicking here.

Alpha Omega's medical equipment helps neurosurgeons locate the optimal target for the implantation of Deep Brain Stimulation (DBS) electrodes. DBS is used to treat movement disorders associated with Parkinson's disease (PD), essential tremor, and other neurological conditions, according to the Johns Hopkins medical school.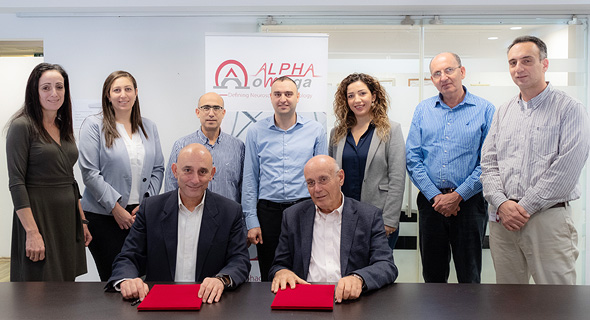 Alpha Omega. Photo: Wasim Karam

The company's devices are used in more than 100 hospitals and 500 labs around the world, according to company statements.

Founded and run by husband and wife team Imad and Reem Younis in 1993, the company remains headquartered in Nazareth and employs 129 people, according to Pitchbook data.