Netanyahu: "Horrific" Khashoggi Murder Balanced by Saudi Influence in Middle East
On Saturday, Israeli broadcast news reported that Netanyahu is working to formally establish diplomatic relations with Saudi Arabia
Addressing foreign journalists Wednesday, Israeli Prime Minister Benjamin Netanyahu called the murder of Saudi journalist Jamal Khashoggi in Istanbul "horrific." Netanyahu then went on to justify Israel's stance towards Saudi Arabia by saying the Khashoggi's killing is "balanced" by "the importance of Saudi Arabia and the role it plays in the Middle East."

For daily updates, subscribe to our newsletter by clicking here.

Netanyahu added that if Saudi Arabia was to be destabilized, "the world would be destabilized."

"I think that has to be taken into account," the Israeli leader said.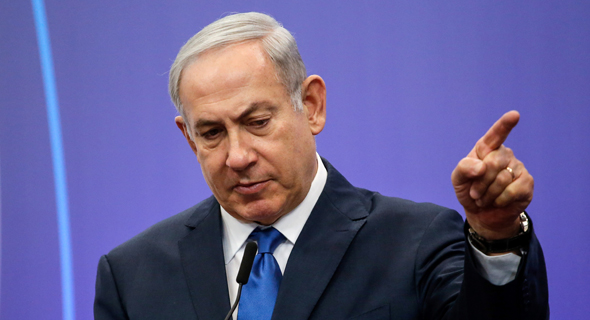 Israeli Prime Minister Benjamin Netanyahu. Photo: Bloomberg

On Saturday, Israeli broadcast news reported that Netanyahu is working to formally establish diplomatic relations with Saudi Arabia before Israel's 2019 elections, currently scheduled for November but could be called earlier than that.

Last week, Canada-based Saudi dissident and associate of Khashoggi, Omar Abdulaziz, filed a lawsuit against Israel-based spyware firm NSO Group, claiming its software was used to spy on his cell phone and his communication with Khashoggi. The suit, filed to an Israeli court, alleges that information gathered by bugging Abdulaziz's phone had considerably contributed to the decision to kill Khashoggi.

According to the court documents reviewed by Calcalist, Abdulaziz is seeking an injunction that will forbid NSO from selling its spyware to Saudi Arabia and other human rights violating regimes.

On Friday, the Washington Post reported that the Israeli government authorized the sale of a cyber espionage apparatus to the Saudis in order to build up a powerful Arab ally.