Facebook Temporarily Blocks Netanyahu's Son for Hate Speech
The social network temporarily banned the son of the Israeli Prime Minister following three anti-Palestinian posts, prompting him to take to Twitter and accuse Facebook of operating a "thought police"
Facebook banned Yair Netanyahu, the eldest son of Israeli Prime Minister Benjamin Netanyahu, for 24 hours Sunday following three posts the social network found to violate its community standards.

For daily updates, subscribe to our newsletter by clicking here.

In one of the three posts Facebook removed, Netanyahu called for revenge following the killing of two Israeli soldiers in a shooting in the West Bank Thursday. "I hope we'll get to avenge their deaths," he said, adding that those "dubbed since 1964 Palestinians," whom he called "monsters in the form of men," should be encouraged to leave "our country" for one of the neighboring Arab countries.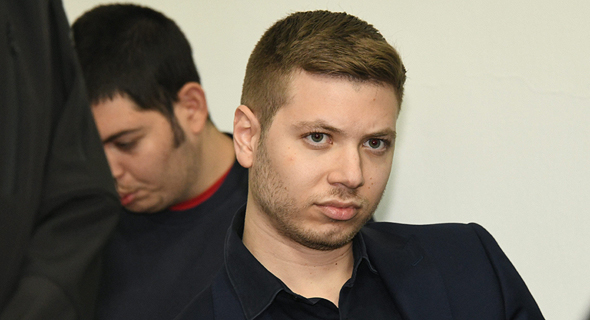 Yair Netanyahu. Photo: Yair Sagi

Though Facebook did not disclose in what way Netanyahu violated its community standards, its guidelines define hate speech as "a direct attack on people based on what we call protected characteristics—race, ethnicity, national origin, religious affiliation, sexual orientation, caste, sex, gender, gender identity, and serious disease or disability." The company also classifies as hate speech "violent or dehumanizing speech, statements of inferiority, or calls for exclusion or segregation."

After Facebook removed the posts, Netanyahu shared a screenshot of the removal message and the removed post, calling on his followers to share it and writing "the thought police of the extremist progressive Facebook came for me as well! Mazel tov!" He was subsequently blocked from the social network.

He criticized the social network for not removing official pages for recognized terrorist organizations like Hamas and Hezbollah, and for allowing pages that call for the destruction of Israel and the murder of Jews. He also bashed Facebook for allowing "violent and extremist leftist posts" against himself and his family, including "amoral death threats."

After Facebook temporarily blocked his account, Netanyahu announced the block on Twitter, again claiming Facebook was operating a "thought police."

Facebook has yet to reply to a request for comment.