How the U.S. Embassy Attempts to Boost Arab Tech Entrepreneurship in Israel
While Israeli Arabs make up roughly 21% of Israel's population, they only hold 3% of the country's tech jobs
Last week, the U.S. Embassy in Israel teamed up with the Israeli Ministry of Social Equality to spotlight the vitality of Nazareth's startup ecosystem. Arab-led startups from across Israel pitched their nascent companies to potential investors from the U.S. and Israel. In an interview with Calcalist, U.S. Ambassador to Israel David Friedman provided insight as to how the U.S. is aiming to bolster the Arab high-tech scene in Israel.
For daily updates, subscribe to our newsletter by clicking here.
Several months ago, Friedman met with Arab entrepreneurs while visiting Nazareth, Israel's most populous largest Arab town, and heard about their difficulties in accessing capital and primary markets. The result: the U.S. Embassy arranged a special event at the Industrial High Tech Park in Nazareth, setting the stage for 30 Nazareth-founded startups to present four-minute pitches to dozens of investors, from both the U.S. and Israel.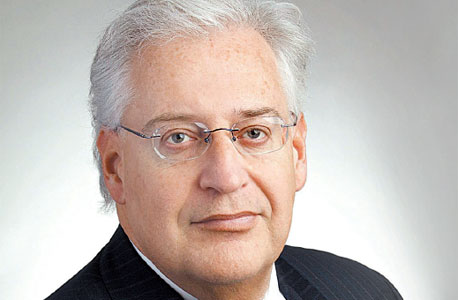 U.S. Ambassador to Israel David Friedman
Following the conference, the ambassador said he felt the conference was "a real success" in an interview with Calcalist Tuesday. The embassy intends to hold similar events "often" in the future, he added.
Prior to his nomination by U.S. President Donald Trump in January 2017, Friedman worked as Trump's longtime bankruptcy lawyer.
Friedman and his wife Tammy tied the knot 36 years ago and currently reside in Jerusalem. They have 5 children and 7 grandchildren.
Five former U.S. ambassadors to Israel sent a letter in February 2017 to the Senate Foreign Relations Committee addressing concerns about Friedman's involvement in the settler movement. His 52-46 margin Senate confirmation in March 2017 was the most closely contested vote in Senate history on an envoy to Israel.
While Arabs make up roughly 21% of Israel's population, they only hold 3% of the country's tech jobs, according to data by government innovation arm the Israel Innovation Authority. Comparatively, the ultra-Orthodox (Haredi) community in Israel makes up 12% of the population and holds some 2.7% of local tech jobs.
This is partially due to the industry's dependency on ex-military personnel, resulting in an inherent bias against the Arab population, which typically does not serve in the Israeli military.
The Israeli parliamentary committee for Arab affairs announced in April a decision to allocate $5.6 million (NIS 20 million) to a new program designed to better integrate Arabs with Israeli citizenship into the local tech sector.
According to a 2012 demographic forecast by Israel's central bureau of statistics, Arabs with Israeli citizenship are expected to make up 15%-34% of the population by 2050, meaning their inclusion will have a great impact on Israel's economy at large.
In September, Trump said he plans to unveil a Middle-East peace plan he dubbed "the deal of the century" within four months. On Tuesday, outgoing U.S. ambassador Nikki Haley said she had read the proposed peace plan at the U.N. Security Council, saying it is more detailed than previous plans. Haley did not say when the plan will be presented.
When asked about the Trump administration's Middle-East peace plan, Friedman said it will not be released in the near future. The White House is "still assessing the situation," he said.