Whatsapp Used for Child Pornography, Online Safety Company Warns
Israel-based AntiToxin has identified more than 1300 videos and photographs of minors involved in sexual acts on WhatsApp groups
Israeli online safety startup AntiToxin Technologies has discovered a far-reaching phenomenon in which individuals from around the world are using open WhatsApp groups to share and view child pornography.

For daily updates, subscribe to our newsletter by clicking here.

AntiToxin has identified more than 1300 videos and photographs of minors involved in sexual acts on WhatsApp groups, AntiToxin co-founder and CEO Zohar Levkovitz said in a statement.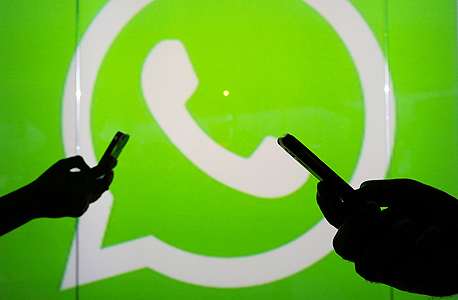 Whatsapp. Photo: Bloomberg

Using free apps from Google Play stores that provide links to WhatsApp groups, AntiToxin together with two Israeli non-profits dedicated to online safety, Netivei Rishet and Screensaverz, found that some groups are very explicitly labeled as related to child pornography. Joined by adults and minors alike, these public groups openly encourage members to share child pornography. WhatsApp introduced the groups invites feature in 2017, allowing anyone to join a public WhatsApp group through a link.

Facebook, WhatsApp's parent company, was informed about these groups by AntiToxin in September, according to the latter.

WhatsApp has banned about 130,000 accounts in the past 10 days after scanning for people sharing child pornography the Financial Times reports Thursday.

Statements sent to Calcalist Wednesday by both Facebook and Google representatives said the companies have "zero-tolerance" towards child sexual abuse.

Whatsapp utilizes "advanced technology, including artificial intelligence, to scan profile photos and images in reported content, and actively ban accounts suspected of sharing this vile content," according to the statement sent by a company representative.

According to the statement sent by a Google representative, if the company identifies an app promoting such content that was not already blocked by the company's system, it reports it to the relevant authorities and removes it from its platform.

Founded in 2018, AntiToxin develops online technical solutions aimed at shielding children from online abuse, bullying, predatory and sexually explicit activity.