Over Five Years, 3,307 Israeli Startups Went Belly Up
The now-defunct companies raised nearly $4 billion between them, almost a quarter of which was raised by once ambitious electric car company Better Place
3,307 Israeli high-tech companies ceased to operate between 2012 and 2017, according to a new report by Israel-based market research firm IVC Research Center Ltd. A total of $3.79 billion was raised by these companies prior to their closure, amounting to $632 million per year on average since 2012. Approximately two-thirds, or $2.53 billion of the total sum invested in these companies, was raised by companies in the initial revenue stage.

For daily updates, subscribe to our newsletter by clicking here.

There are currently 8,360 active Israeli tech companies, according to the report. On average, Israeli startups have raised a combined $4.43 billion each year since 2013.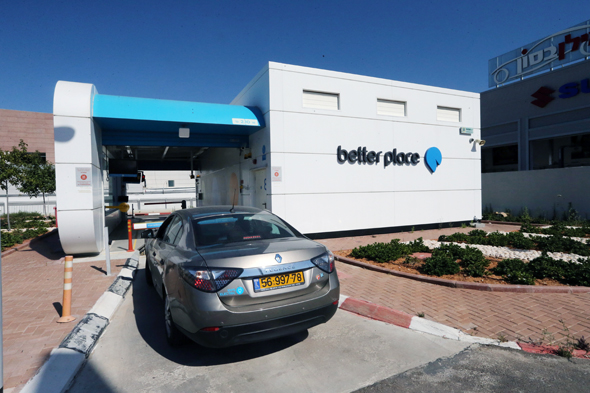 A Better Place car at a charging station. Photo: Tomerico

The average lifespan for a deceased startup is four years from a company's last financing round, according to the report.

1,228, or 37% of all companies that closed, were active in the internet sector and raised just $468.9 million combined. In contrast, only 432 life sciences companies closed between 2012 and 2017, raising a combined sum of $808 million before being shut.

The most well-funded of the bunch, Better Place Inc., was established in 2007 as a developer of battery-run electric cars and an operator of a grid of charging stations. The company partnered with the Renault-Nissan alliance and raised almost $900 million within a short period, dazzling investors such as Morgan Stanley and HSBC Holdings PLC with the promise of a future not dependent on gas. It crashed just as spectacularly: Better Place deployed less than 1,500 cars before it shut its doors in 2013, its assets liquidated and sold for only $450,000.