Election
Israel's Largest Opposition Party to Break Up
Avi Gabbay, chairman of Israeli party the Zionist Union, announced he intends to break up Israel's largest opposition party
Israeli politician Avi Gabbay, chairman of opposition party the Zionist Union, announced he intends to break Israel's largest opposition party Tuesday.
For daily updates, subscribe to our newsletter by clicking here.
The party was created as a joint electoral list established in 2015 by the Labor Party and Hatnua, an Israeli center party formed in 2012 by Israeli lawmaker, and former minister Tzipi Livni. A former Mossad operative, Livni joined Israeli politics in 1999 and topped the polls in the country's 2009 elections.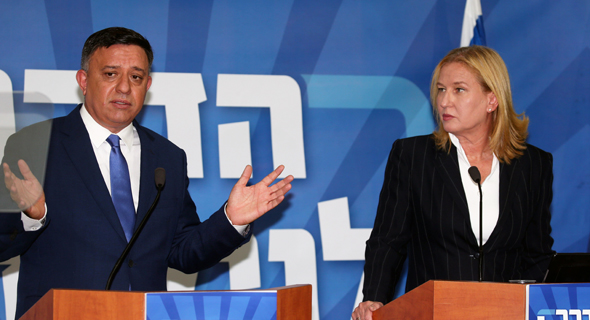 Tzipi Livni and Avi Gabbay. Photo: Yariv Katz

The Zionist Union gained 24 seats in the 2015 elections, becoming the second most popular party behind Netanyahu's Likud party with 30 seats.

Gabbay, the chairman of the Israeli Labor party, announced the expected breakup in a press event Tuesday, referring to apparent disagreements between the two sides.

Zionist Union parliament member Itzik Shmuli explained the move as a possible attempt to align the Israeli Labor party with former Israeli army chief Benny Gantz, who launched his own political party last week.

Gabbay wished Livni success in the elections before concluding his 40-second speech.