SoftBank Ventures Invests in Fourth Israeli Startup, Venture Partner Says
Once completed, the transaction will bring the fund's total investment in Israeli companies to about $20 million, according to Benjamin Weiss, venture partner at SoftBank Ventures Asia
SoftBank Ventures Asia, an early stage investment fund set up by Japanese telecommunication company SoftBank Group Corporation, is nearing completion of an investment in a yet undisclosed Israeli startup, Benjamin Weiss, a venture partner at SoftBank Ventures Asia, said in a phone interview with Calcalist Thursday. Once completed, the fund's fourth investment in an Israeli company will bring its total investment in local companies to about $20 million, Weiss added.

For daily updates, subscribe to our newsletter by clicking here.

The fund was known as SoftBank Ventures Korea until Wednesday, when it announced a rebranding. The rebranding is part of the fund's strategy to increase its activity worldwide, and specifically in Asia. SoftBank Ventures Asia has over $1.1 billion under management, according to company statements.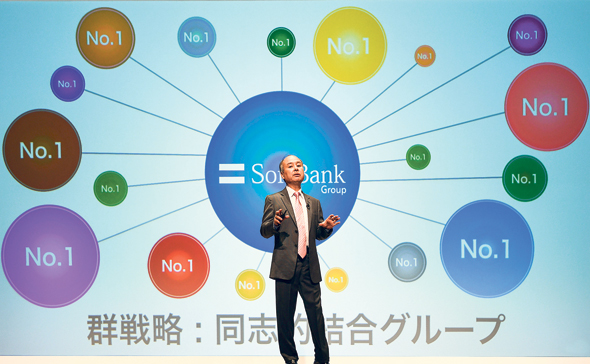 Softbank founder and CEO Masayoshi Son. Photo: Bloomberg

Israel is one of SoftBank Ventures Asia's top markets for artificial intelligence, robotics, and internet-of-things (IoT) technologies, and more investments are to be expected within the next few years, Weiss said.

SoftBank Ventures Asia previously invested in three Israeli companies—LiDAR startup Innoviz Technologies Ltd., sport analytics company PlaySight Interactive Ltd., and mobile computing company Saguna Networks Ltd.

Through its various funds and investment arms, the fund's parent company SoftBank has previously invested in several other Israeli or Israel-linked companies, including cybersecurity company Cybereason Inc., New York-headquartered online insurance agency Lemonade Inc., and New York-based real estate startup Compass.