Netanyahu Seeks to Tap Donations to Fund Personal Legal Defense
The Israeli leader has been criticized for launching a heavy-handed social media campaign making light of bribery allegations brought against him
Faced with police-recommended indictments in three separate criminal cases—among them bribery allegations—Israeli Prime Minister Benjamin Netanyahu wants to fund his legal fees with donations.

For daily updates, subscribe to our newsletter by clicking here.

On Tuesday, Israeli news outlet Ynet News reported the Israeli leader has requested, for a second time, to fund his mounting legal fees with $2 million in donations. In December 2018, Israel's State Comptroller rejected Netanyahu's request to use donations for this purpose.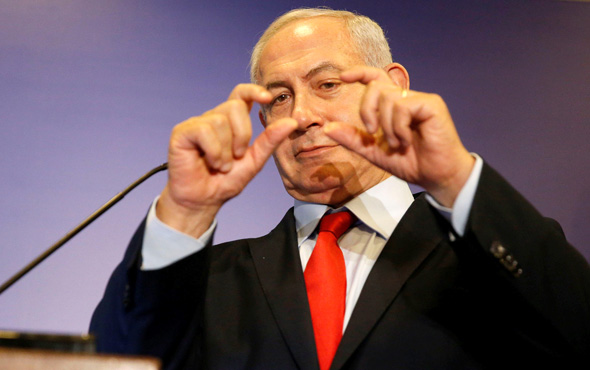 Netanyahu. Photo: Reuters

The four-time prime minister is considered one of Israel's wealthiest politicians. In 2015, Forbes estimated his personal wealth at about $11 million.

The news comes days after Netanyahu, generally regarded as media savvy, has been criticized for launching a heavy-handed social media campaign making light of the bribery allegations. "A bribe without money is like an omelet without an egg," a story published to Netanyahu's Instagram account Monday read. The Israeli prime minister is not suspected of having received money as bribery, but rather accepting benefits such as positive media coverage.

In one of the criminal cases brought against him, dubbed Case 4,000, Netanyahu is alleged to have granted preferential regulatory treatment to Israel's biggest telecommunication company Bezeq in exchange for positive coverage of him and his wife on Walla, a popular Israeli news site owned by Bezeq.

Israeli anti-corruption laws recognize bribery in the form of money, services, and gifts.

Earlier on Monday, Netanyahu addressed the country in a special live broadcast, in which he denied the allegations brought against him, attacking Israel's police and the country's judicial system.