In 2018, Investors Doubled Down on Israeli Artificial Intelligence Startups
Israel-linked AI companies brought in $1.89 billion in funding in 2018, according to a new report
In a new end-of-year report on the Israeli tech sector, artificial intelligence startups take center stage, and 70% of the money pouring into Israeli tech is foreign.

For daily updates, subscribe to our newsletter by clicking here.

On Wednesday, Tel Aviv-based market research firm IVC Research Center Ltd., in collaboration with Israeli law firm Zysman, Aharoni, Gayer and Sullivan & Worcester LLP., published its summary report on Israeli tech and venture capital in 2018. Local tech companies raised a record $6.4 billion across 623 deals, 17% more than in 2017, according to the report. The fourth quarter of 2018, the year's strongest, saw a total of $1.82 billion in investments in Israeli-linked companies.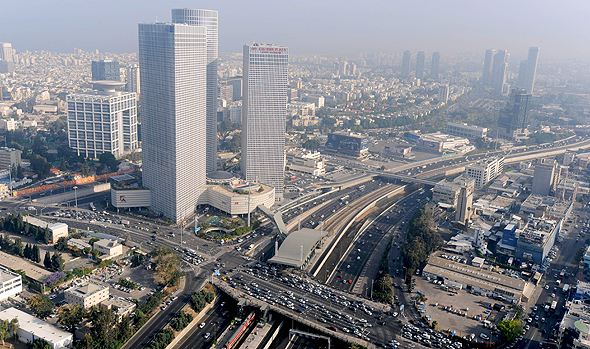 Tel Aviv. Photo: Bloomberg

Software companies with what report authors describe as "AI characteristics" brought in $1.89 billion in funding in 2018. Life sciences startups faired well in 2018, with total funding of $1.2 billion across 126 deals. Half that sum poured into medical devices companies.

Fintech startups had a strong year, with the highest annual investment since 2013, $941 million, and prominent deals such as social trading company eToro's $100 million funding, announced in March.

A record year for cybersecurity companies, the sector saw $1.08 billion across 89 deals.

Israeli investors were responsible for 30% of the capital invested, with U.S. investors accounting for 35% of the capital. Investors based in China, the U.K., and Germany were each responsible for 3% of the capital raised in 2018.