Election
Facebook Gearing Up for Israeli Elections, and for the Politics Behind It
In October, Facebook's government and politics outreach manager, Sean Evins, met with the chairman of Israel's parliamentary elections committee
Facebook is preparing to set up a special team in preparation for the upcoming Israeli elections. In October, Facebook's government and politics outreach manager, Sean Evins, met with the chairman of the country's parliamentary elections committee, Israeli Supreme Court Justice Hanan Melcer, a Facebook spokeswoman said Thursday in a phone call with Calcalist.
For daily updates, subscribe to our newsletter by clicking here.
Facebook is setting up a special team to work with Israeli political parties and politicians to guide them through the company's policies surrounding elections, one person familiar with the matter said speaking with Calcalist on conditions of anonymity. In August, company executives began official talks with Israel's parliamentary Elections Committee, that person said, adding that Facebook intends to warn Israeli politicians that actions such as opening fake accounts or posting spam are prohibited by Facebook rules and can lead to the politician's account getting blocked.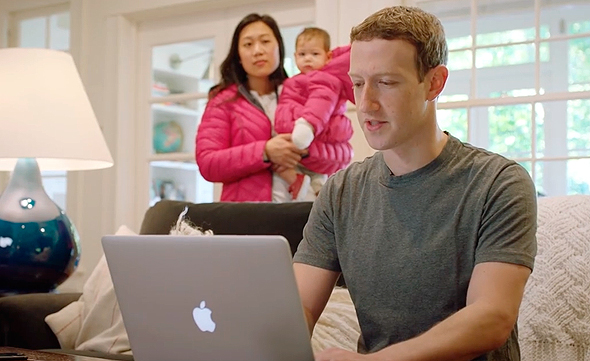 Mark Zuckerberg. Photo: Facebook
Facebook banned Yair Netanyahu, prime minister Netanyahu's eldest son, for a 24 hour period last month following three of his posts that the social network found to violate its community standards.
Head of the Civic Engagement team at Facebook Samidh Chakrabarti Tweeted in October that the company has updated their policy regarding fake news and elections.
We're expanding our policies against voter suppression this year to remove false information about when, where, and how to vote. This is another important step in our efforts to secure Facebook for the upcoming midterm elections. https://t.co/HE7gkKpwaX

— Samidh (@samidh) October 15, 2018
The head of the Israel Security Agency Nadav Argaman said on Monday that another country will attempt to influence Israel's general elections to be held April 9.
While Argaman explicitly stated which foreign country he was referring to at an event held at Tel Aviv University, the Israeli military censor bars the publication of the information.
62% of Israelis believe that the elections systems in Israel are being tampered with, according to a report published Wednesday by Pew Research Center. Out of the 26 countries surveyed, Israelis had the highest confidence in their country being able to cope with a major cyber-attack, at 73%, according to the report.
At least one Israeli politician is pointing fingers at Russia. Head of the left-wing Meretz party Tamar Zandberg issued a statement demanding that Israeli security services will ensure that Russian President Vladimir Putin "doesn't steal the elections" in favor of Israel's current prime minister.
The Russian Embassy in Israel Tweeted on Wednesday:
"It is out of the question. #Russia has never interfered in elections in any country and has no plans to do it in the future," Russian Presidential Spokesman Dmitry Peskov said in relation to allegations about Moscow's possible meddling in the #Israel's parliamentary elections."