Weather Forecasting Startup ClimaCell to Set International Operations Center in Tel Aviv
ClimaCell recently hired former Google executive Dan Landa to head its Israel office
Weather forecasting startup ClimaCell Inc. plans to expand its Tel Aviv office, making it the company's center for international operations, and has hired former Google executive Dan Landa as a chief marketing officer and as the head of the company's operation in Israel. In his former position, Landa was Google's country marketing manager in Israel.

For daily updates, subscribe to our newsletter by clicking here.

Founded in 2015 by a team of Israeli-born entrepreneurs, ClimaCell develops a highly accurate weather forecasting system, capable of predicting the weather on a minute-by-minute basis. ClimaCell uses data from weather databases as well as from wireless networks, internet-of-things (IoT) devices, and cellular networks and analyzes it to determine real-time, on-ground weather conditions.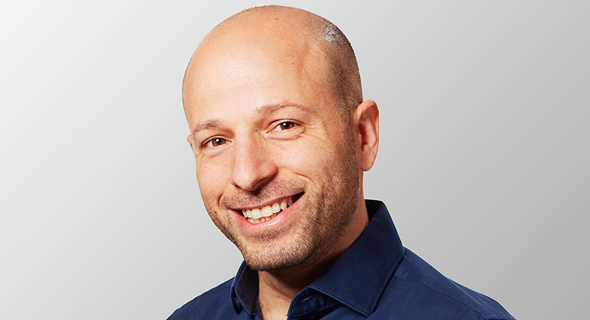 Climacell's newly appointed CMO and General Manager of Israel, Dan Landa. Photo: ClimaCell

"Weather conditions affect data transfer in cellular networks, for example. Climacell analyzes the connectivity on these networks to make more accurate, real-time forecasts," Landa explained in a phone interview with Calcalist Sunday.

On Thursday, ClimaCell announced it has raised an additional $5 million in funding, bringing its series B round, first announced in October, to $50 million. The additional funding was secured from Intact Ventures, the investment arm of Canadian insurance company Intact Financial Corporation, and the investment arms of electricity providers Evergy Inc. and National Grid PLC. The company has raised $70 million to date. Additional investors include Ford Smart Mobility, Indian industrialist Ratan Naval Tata, and San Francisco-based venture fund Canaan Partners.

ClimaCell currently has 70 employees, 25 of them in Tel Aviv. The company is now looking to hire around 50 people in Israel in the upcoming months. Its Boston office will remain ClimaCell's headquarters in the U.S.

Correction: a previous version of this article stated that ClimaCell's Tel Aviv office will become the company's global operations headquarters, according to information given to Calcalist by the company. The article has been corrected after the company retracted its statement, stating the Tel Aviv office will serve as its international operations center.