Former NSO Employee Pleads Guilty to Stealing and Attempting to Sell Spyware Code
Yechiel Isakov will serve a five-year sentence after additional charges of jeopardizing Israel's national security were dropped
Yechiel Isakov, a former employee of Israeli surveillance company NSO Group, pleaded guilty Wednesday in a Tel Aviv district court to charges of stealing company assets and attempting to sell them to a third party, Israeli news site Ynet reported.
For daily updates, subscribe to our newsletter by clicking here.
As part of his plea deal, Isakov will serve a five-year sentence. Charges of attempting to maliciously damage assets in a way that could jeopardize Israel's national security and unauthorized trade and marketing of defense technologies have been dropped.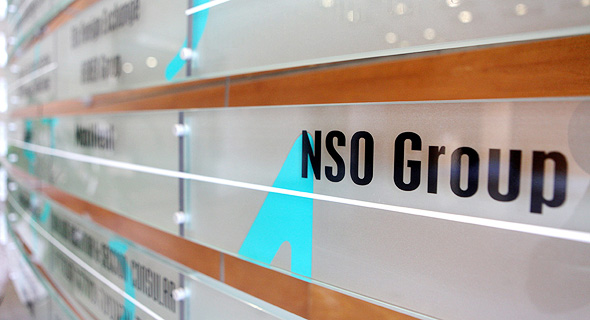 NSO's offices in Herzliya. Photo: Orel Cohen
38-year old Isakov was arrested in June after he attempted to sell the assets for $50 million worth of crypto coins on the darknet. The intended buyer contacted NSO, which then reported the incident to the police.
Founded in 2010 and based in Herzliya, a town in the Tel Aviv area, NSO develops and sells spyware that gives operators remote control over mobile devices. The company's products are sold to governments and law enforcement agencies around the globe, and each deal is subject to approval from the Israeli ministry of defense.
In December, Canada-based Saudi dissident Omar Abdulaziz filed a lawsuit against NSO in an Israeli court. The suit alleges that information obtained from Abdulaziz's phone using NSO's technology contributed to the decision to have his associate, Saudi journalist Jamal Khashoggi, killed inside the Saudi consulate in Istanbul in October.
In an interview published by Israeli newspaper Yedioth Ahronoth Friday, NSO CEO and co-founder Shalev Hulio denied the allegations, claiming the company's investigation concluded that "Khashoggi was not targeted by NSO products and technologies."