Telehealth Startup Tyto Care Raises $9 Million
Tyto Care develops a mobile system for remote medical testing and diagnosis that allows for accurate long-distance interaction between doctor and patient, and for online diagnosis based on real-time tests conducted by a digital stethoscope
Israel-based digital stethoscope startup Tyto Care Ltd. announced Wednesday a $9 million investment from Tokyo-based trading company Itochu Corporation, U.S.-based healthcare company Sanford Health, and Chinese venture firm Shenzhen Capital Group. In January 2018, Tyto Care raised $25 million from China's largest insurer, Ping An Insurance Group Co of China Ltd.

For daily updates, subscribe to our newsletter by clicking here.

Founded in 2011, Tyto Care develops a mobile system for remote medical testing and diagnosis that allows for accurate long-distance interaction between doctor and patient, and for online diagnosis based on real-time tests conducted by a digital stethoscope. The company launched its product in the U.S. in 2017, and states it has received approval in the European Union and Canada in 2018.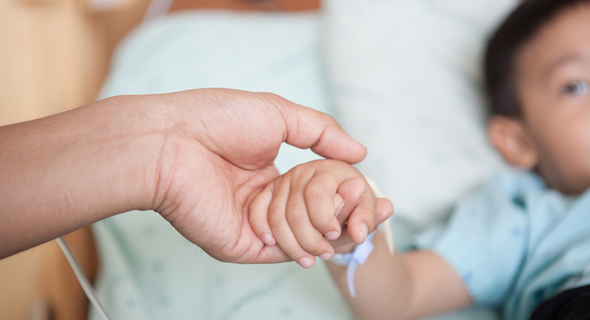 Patient (illustration). Photo: Shutterstock

The company intends to use the current funding for global expansion, particularly in Europe and Asia.

"Tyto Care's mission of making high-quality healthcare accessible from the comfort of home is crucial, especially in China," said in a statement Zewang Ni, chairman of Shenzhen Capital Group.

"We believe that telehealth will significantly improve the lives of Chinese consumers, whether they are parents with sick children at home, elderly patients facing chronic illnesses, or citizens living in remote areas with less access to medical care."