Israeli Government Approves Cannabis Export Reform
The reform will allow Israel's dozens of cannabis-related startups and hundreds of licensed farmers to export the plant and its products for medical uses in other countries
The Israeli government has approved a long-awaited reform to allow the export of medical cannabis and its products, Israel's Ministry of Health announced Sunday.

For daily updates, subscribe to our newsletter by clicking here.

The reform, expected to bring the country between $70 million and $1 billion in income a year has been in the works since 2016.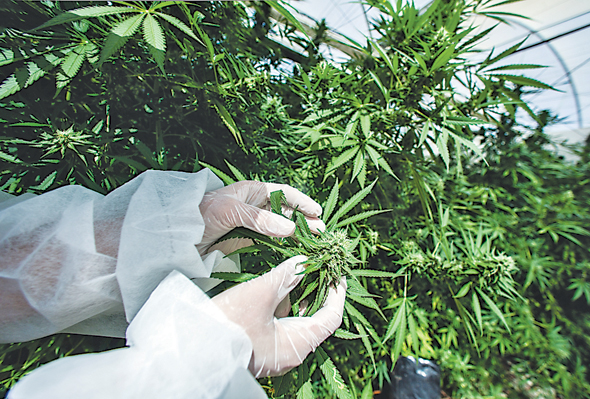 Medical cannabis. Photo: Bloomberg

Since plans of the reform were made public, around 600 farmers in Israel applied for cannabis growing permits and some international companies have taken steps to set up local operations. In the three years that have passed, some Israeli companies chose to set up their farms outside of Israel.

With over 70 cannabis-related startups, Israel is considered a haven for medical cannabis research and farming thanks to relatively advanced legislation, available private and public funding, and support from local academic institutions.