Israeli Scooter Brand Inokim Dips Into the Sharing Economy
The local brand is set to launch its scooter sharing service in March, joining global players Bird and Wind which started operating in Tel Aviv in recent months
Israeli electric scooter brand Inokim dips into the sharing economy with Leo, a new scooter sharing service. The company is set to launch the service in Tel Aviv in March, joining Los Angeles-headquartered Bird and Berlin-based Wind, which launched operations in Israel in August and January, respectively.

For daily updates, subscribe to our newsletter by clicking here.

Speaking with Calcalist Monday, Inokim owner Kfir Ben Shushan said that the company would start by operating 500 electric scooters, going up to 3,000 units in May and expanding the service to Northern port city Haifa and Southern beach town Eilat. By the end of 2019, the company intends to operate 10,000 scooters, Ben Shushan said. Additionally, he said, the company intends to introduce an electric bike sharing service under the same brand.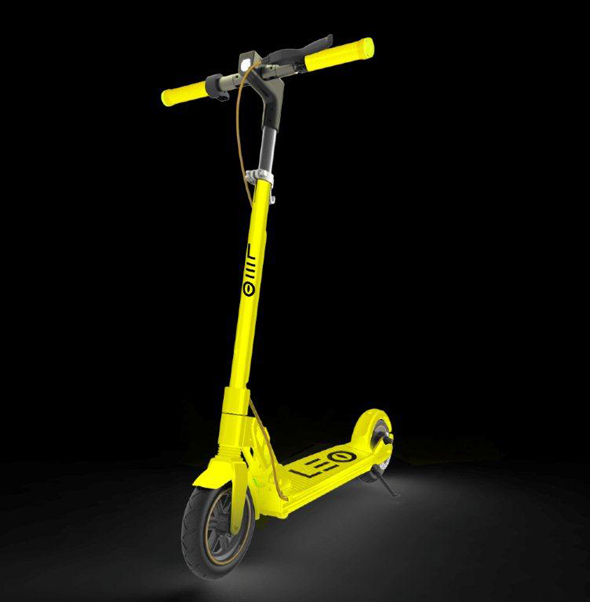 Leo brand scooter. Photo: Allenby Concept House

Like its competitors, Leo will charge a flat fee of NIS 5 (approximately $1.4) for each ride and additional NIS 0.5 (approximately $0.14) per minute. LEO's app-based service will allow users to book scooters up to 15 minutes in advance, as well as to briefly put the scooter they are using on hold for a nominal fee, Ben Shushan said.