Israel Announces First Five Startups Selected to Pilot Tech in State-Owned Companies
First announced in June, the program is intended to provide local tech startups with access to large-scale infrastructure for testing, and state-owned companies with access to innovative technology early in the development chain
A government program that will enable Israeli startups to pilot their technologies and products in collaboration with state-owned companies has chosen its first five participants.

For daily updates, subscribe to our newsletter by clicking here.

The Israeli Government Companies Authority (GCA) and the government's tech investment arm the Israel Innovation Authority (IIA) announced the program in June 2018, with the intention of providing local tech startups with access to large-scale infrastructure for testing, and state-owned companies with access to innovative technologies early in the development chain.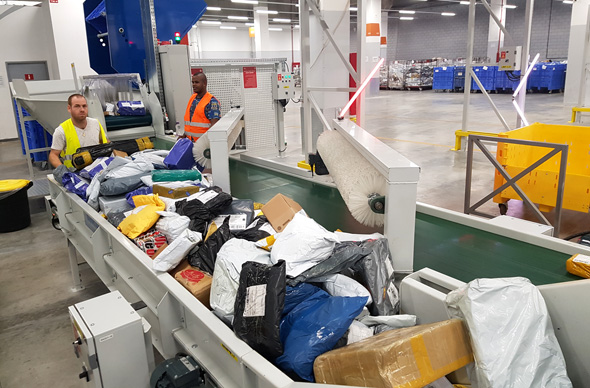 Israel Postal Company. Photo: Orel Cohen

The five companies announced Monday were chosen out of a pool of 11 applicants based on criteria such as technological innovation and market potential.

The companies are railway cybersecurity startup Cylus Cyber Security Ltd., which will receive NIS 875,000 ($238,000); Israeli holding company MER Group, which will receive NIS 1.7 million ($460,000) for a system intended to help the Israel Postal Company distribute packages; AQUA HD Separation & Filtration System Ltd. has partnered with incubator Terralab Ventures to pilot its technology in Israel's south with a NIS 400,000 ($109,000) grant; photogrammetry and 3D mapping company Datumate Ltd. will receive NIS 250,000 (around $70,000) to build an automatic monitoring and engineering oversight system for Israel's national water company Mekorot; and Loginno Logistic Innovation Ltd., which develops technology for converting regular containers into smart IoT containers, and will receive a NIS 400,000 grant.

Israel is excellent at creating innovation, but less successful at implementing those technologies in a way that affects the average Israeli on a day to day level, IIA head Aharon Aharon said in a statement. The program is intended to help everyday service providers close that technological gap while at the same time enabling the creation of regulation for new technologies before they reach the market, he added.