Under Ongoing Probe, Israel's Richest Woman Sells Second Company in One Month
Israeli billionaire Shari Arison has sold her water infrastructure company Miya to private equity firm Bridgepoint for $260 million
Amidst criminal investigations into two of her companies, Israel's richest woman, businesswoman Shari Arison, has sold a second Israeli company in just one month.

For daily updates, subscribe to our newsletter by clicking here.

On Monday, London-headquartered private equity firm Bridgepoint Advisers Ltd. announced it has signed a deal with Arison Holdings Ltd. to acquire its water infrastructure company Miya Water Holdings Ltd. for approximately $260 million, confirming a previous Calcalist report.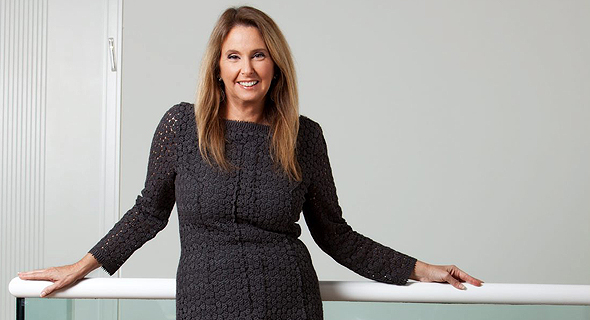 Shari Arison. Photo: PR

Founded by Arison in 2008, Miya, incorporated in Israel but headquartered in Luxembourg, provides water and wastewater services in urban areas in Europe, the Caribbean region, and Africa.

The latest deal came just one week after Arison sold her salt company Salt of the Earth Ltd., for NIS 170 million (approximately $46.2 million) to Israel-based private equity firm Fortissimo Capital. Arison originally requested over NIS 300 million for the company responsible for about 80% of all salt sold in Israel.

61-year-old Arison is heiress to the fortune of late Israeli-born cruise ship line entrepreneur Ted Arison.

In August, Arison, along with her business manager Efrat Peled, was interrogated by Israeli police over alleged bribery of officials in Kenya by SBI International Holdings AG. SBI is a Swiss subsidiary of Shikun and Binui Ltd., one of Israel's largest construction and infrastructure companies, of which Arison owned a 47.5% stake. In June, Arison sold her stake to Israeli businessman Naty Saidoff for NIS 1.1 billion (approximately $306 million), around $200 million below its market capitalization.

Arison still holds a 16.7% stake in Bank Hapoalim, one of Israel's two largest banks, which has been under probe by the U.S. Department of Justice since 2011 for allegedly assisting clients in evading taxes. In 2017, Arison attempted to sell half of her company's stake in the bank to American investors, but the deal fell through.