Majority of Israelis Do Not Support Immigration—Even of Educated, Highly Skilled Migrants
According to a new study, 51% of Israelis oppose a policy that would encourage educated people to migrate to and work in Israel
The majority of Israelis do not support immigration to the country, even if newcomers are educated and highly skilled, according to a report published last Tuesday by American nonprofit the Pew Research Center. According to the study, 51% of Israelis oppose policies that would encourage educated people to migrate to and work in Israel. 42% of Israelis surveyed would support such a policy.

For daily updates, subscribe to our newsletter by clicking here.

Among the 12 "economically advanced nations" surveyed, Israel has the highest level of opposition to educated immigrants.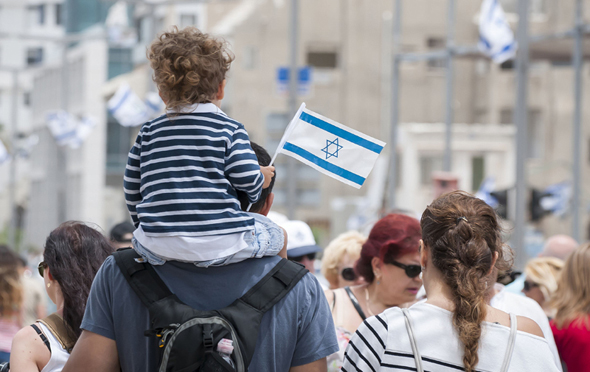 Child in Israel. Photo: Shutterstock

In comparison, 78% of Americans, 81% of Germans, and 85% of British people questioned support encouraging highly skilled people to immigrate and work in their countries.

Across the countries surveyed, younger adults, more highly educated people, and adults with higher socioeconomic standing tend to be more supportive of highly skilled immigration to their respective countries, according to Pew.

Pew did not detail what level of education or training it defines as "highly skilled."

According to a December report published by Pew, 73% of Israelis support fewer to no immigration at all to Israel.

Israel saw a 5% increase in Jewish immigration in 2018, according to data published last month by the Jewish Agency for Israel. More than 29,600 Jewish people immigrated to Israel in 2018, compared with 28,220 in 2017, according to the report.