FoodTech 2018
This Startup Promises to Keep Pizza Fresh for Eight Weeks
Israel-based startup Timeless Foods makes firm disposable plastic containers for vacuum packaging of delicate foods
Vacuum packing is ideal for some food products but other items are too delicate to survive the process without being squashed, says Michel Habib, founder and chairman of Israel-based Timeless Foods Technologies Ltd.

For daily updates, subscribe to our newsletter by clicking here.

Founded in 2012 and based in Ramat Gan, a town in the Tel Aviv area, Timeless Foods develops a firm disposable plastic container that allows food manufacturers to vacuum seal delicate foods and produce, thus significantly prolonging their shelf life without requiring freezing or even refrigeration.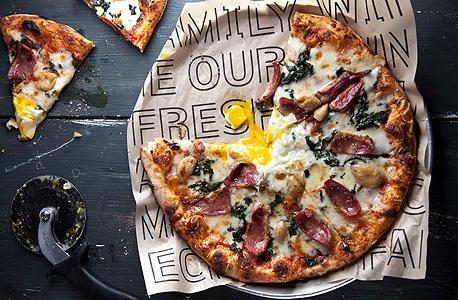 Pizza (illustration). Photo: PR
As one of the finalists in a foodtech competition held by Calcalist in collaboration with Israeli food processing company Tnuva and accounting firm KPMG, Habib spoke at a pitching event held Wednesday at Tel Aviv coworking space Labs. "Our first packaging was developed for pizza and can keep it fresh for eight weeks," Habib said.