Up in Arms About Israeli Arms Exports
A small but vocal group of Israelis is calling into question long-established taboos in Israeli society, protesting arms exports to countries violating human rights
Eitay Mack, a human rights lawyer working to stop Israeli military aid to regimes that commit war crimes and crimes against humanity, has submitted a bevy of petitions to Israeli courts in an attempt to bring details of the country's trade with such regimes into the public eye. He is not alone: few but vocal Israeli lawmakers and activists are siding with Mack, calling into question long-established taboos in Israeli society and its relations with the country's defense industries.

For daily updates, subscribe to our newsletter by clicking here.

In 2017, Israeli exports of weapons and defense systems reached a new record, totaling $9.2 billion in sales, according to data published by the Ministry of Defense in May. Israel is the 7th largest exporter of weapons in the world, according to a March 2018 report by the Stockholm International Peace Research Institute (SIPRI). Three Israeli weapon makers were among the 100 companies worldwide to make the most money by selling arms in 2017.

The Israeli military censor and gag orders on trade deals with certain countries have made it difficult to gain supporters for Mack's cause and bring the issue into the local mainstream.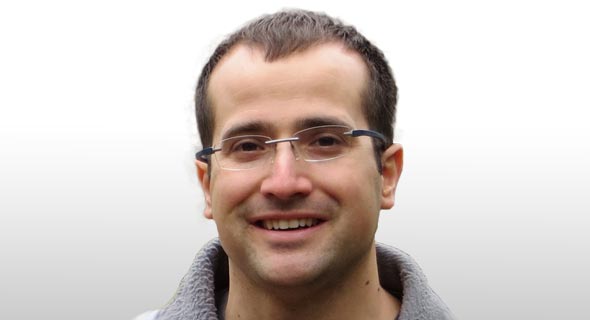 Human rights attorney Eitay Mack. Photo: PR

In December, the Israeli Minister of Justice Ayelet Shaked was interrupted mid-speech by protestors opposing Israeli arms sales, while she was speaking at a Calcalist conference.

Only about 4% of Israel's income from its arms exports come from weapons sold to countries in Africa and to rogue regimes, Mack said in an interview with Calcalist's Hebrew-language HaKmusa podcast with hosts Uri Pasovsky and Keren Tsuriel earlier this month. Low-tech machine guns and other elementary weapons Israel sells to third-world dictatorships are not a prize deal in terms of total sums, he added.

In the podcast, Mack lists Israeli sales to several questionable regimes, including the Duvalier family that ran a dictatorship in Haiti until 1986, Azerbaijan, Myanmar, and South Sudan. Israel is the only western country that has sold weapons to certain violent regimes such as South Sudan and Myanmar, following arms ambargoes by the U.S. and EU.

In September of 2017, former U.S. ambassador to the U.N. Nikki Haley said that "any country that is currently providing weapons to the Burmese military should suspend these activities."

According to SIPRI, Israel sold $11 million worth of weapons to Myanmar in 2017. Formerly referred to as Burma, Myanmar is condemned by the United Nations for conducting a genocide of the Rohingya, a Muslim minority group in the country.

Because these simple weapons bring in a very small amount of the overall revenue of Israeli arms exports, "Israel can easily give them up" Mack said.

If the financial consequences of giving up these sales are so trivial, then why does Israel keep this up?

According to Mack, Israel sells these arms in order to buy votes at the U.N. Researchers of Israel's policies when it comes to arms sales concur: since Israeli defense exporters started targeting overseas marketing in the 1990s, Israel has used its power to bestow favors on countries with which it seeks to favor.

In November, Chadian President Idriss Deby, who has been in power since 1990, visited Israel. Authorities in Chad have arrested and prosecuted human rights defenders, activists, and journalists, and repeatedly banned peaceful assemblies, according to Amnesty International.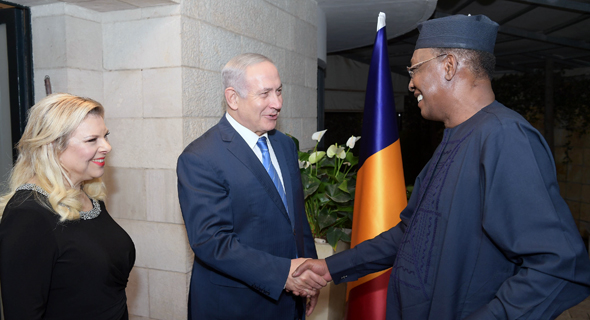 Idriss Deby and Benjamin Netanyahu. Photo: Amos Ben Gershom

Israel's Channel 10 reported that in order to resume diplomatic ties, Deby and his delegation were "aggressive" in their demands, which primarily focused on weapon acquisitions, citing Israeli officials. Israeli news outlet Yediot Ahronot reported that Netanyahu was cozying up to Chad, Sudan, and Nigeria in order to get airspace rights to reduce flight times to South America.

In 2016, Israeli lawmaker Tamar Zandberg, leader to the left-wing party Meretz party, drafted a joint bill with Yehuda Glick, a member of the ruling right-wing Likud party, to attempt to halt these sales. Members of parliament from both right-wing and left-wing parties signed onto the bill, which "was not supported by a ministerial committee and did not go through to a preliminary reading" according to a Meretz representative who spoke with Calcalist on Thursday.

Zandberg, a regular critic of the Israeli arms trade, blasted Netanyahu's resumption of ties with Chad this November, saying that Israeli arms "will be sold to persecute political opponents, human rights activists, and journalists."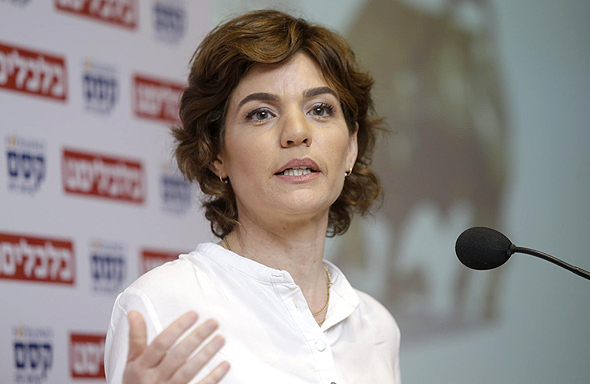 Meretz leader Tamar Zandberg. Photo: Amit Sha'al

Israel has only partially limited the types of weapons it sells to South Sudan, Mack said in a conversation with Calcalist on Thursday. The African country has been entangled in civil war since 2013, just two and a half years after it became the world's newest country and gained independence from Sudan. Approximately 382,000 people have died and more than 4 million have been displaced, despite the presence of 17,000 U.N. peacekeeping forces.

The United States banned the export of weapons and defense services to South Sudan in February 2017. the U.N. Security Council narrowly passed an arms embargo against the war-torn country in July.

The Israeli Foreign Ministry declined Calcalist's request for comment.

The Israeli Ministry of Defense has yet to respond to Calcalist's request for comment.

to only buy intelligence gathering and military equipment from Israel, in a state visit to the Jewish state in September.

Duterte is often criticized for his "war on drugs" which have led to thousands of fatalities since he came to power in 2016, and having compared himself to Hitler, saying he would be "happy to slaughter" addicts, the Associated Press quoted him as saying.

Israel does not place limits on exporting weapons, Duterte explained at his meeting with Israeli President Reuven Rivlin in Jerusalem.

Mack was outside Duterte's Israeli press event, protesting.