Cannabis Outfit Recruits Israeli Nobel Laureate for Board
Cannabis-based pharma company Panaxia, which is set to merge with Tel Aviv-listed shelf company Herodium, announced Israeli biologist Aaron Ciechanover will join its board
Israel-based cannabis outfit Panaxia Pharmaceutical Industries Ltd. has recruited Israeli Nobel laureate Aaron Ciechanover to its board. The company announced the appointment of the Israeli biologist Sunday via Herodium Investments Ltd., a Tel Aviv-listed shelf company it is currently in the process of merging with. Ciechanover will be joining his Technion-colleague David Meiri, one of Israel's leading cannabis researchers, who is already on the company's board.

For daily updates, subscribe to our newsletter by clicking here.

Ciechanover, 72, won a Nobel prize in chemistry in 2004 together with Israeli biochemist Avram Hershko for their work on characterizing the method that cells employ a regulatory protein called ubiquitin to breakdown and recycle proteins.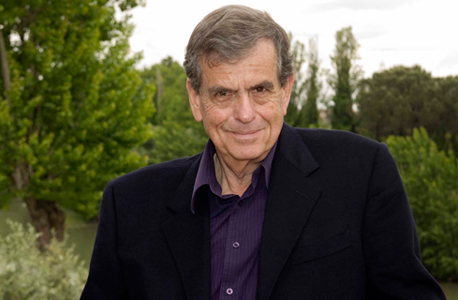 Israeli Nobel laureate Aaron Ciechanover. Photo: Technion spokesperson unit

Panaxia develops cannabis-based pharmaceuticals. The company also manufactures 9 of out of the 10 medical cannabis brands available in Israel today and holds a local distributor license.

Ciechanover was initially hesitant to join a commercial venture, the researcher told Calcalist in an interview, but conversations with the Panaxia's management led him to believe they would be open to his scientific input.