Plus500's Stock Takes Another Hit on Annual Report Amendment
The London-listed online trading firm crashed last week after forecasting in its 2018 earnings report that revenues for 2019 will be "lower than current market expectations" due to regulatory changes
London-headquartered trading firm Plus500 Ltd. closed down 12.48% on the London Stock Exchange Monday after publishing an amendment to its 2017 annual report Friday. In the amendment, the company highlighted a comment made in the fine print of its preliminary annual earnings report for 2018, published last week, correcting a previous report Plus500 made regarding its losses in 2017.

For daily updates, subscribe to our newsletter by clicking here.

Plus500 offers trading in financial derivatives called contracts for differences. Buyers try to correctly predict fluctuations in the prices of stocks, wares, indexes, foreign currency, and exchange-traded notes. The company acts as a third party broker collecting fees and also offers its own contracts for differences, making money when the customer loses.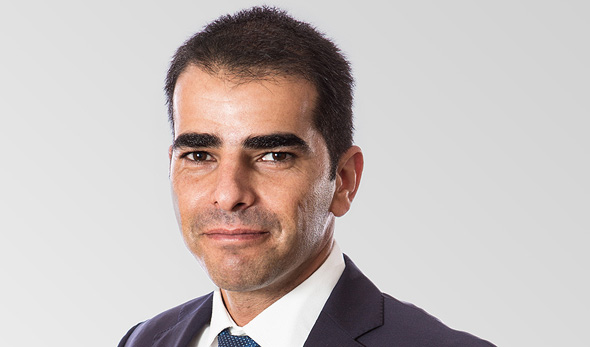 Plus500 CEO Asaf Elimelech. Photo: Keren Gafni

In its 2018 results, Plus500 reported annual revenues of $720.4 million for 2018, up from $437 million for the fiscal year 2017. The company also reported a total P&L (profit and loss) gain of $172 million for 2018, adding in parenthesis a short comment: "FY 2017: loss of $103 million." That comment, though seemingly offhanded, was in contradiction to Plus500's report the year before, which stated "in 2017, as in 2016 and 2015, the company did not generate net revenues or losses from market P&L."

In its Friday amendment, the company said that the "losses" part of 2017's statement was in fact incorrect. The company reiterated it had "suffered a negative revenue impact of $103 million," but added that the error "does not impact previously reported revenues, profits or the balance sheet of the company." The company also added a correction regarding 2016, stating it ended the year with "a negative revenue impact of $19.5 million."

Monday's stock crash comes shortly after the hit Plus500's stock had taken last week, when the company said measures newly adopted by the European Securities and Markets Authority (ESMA) regarding contracts for differences and binary options are "likely to result in 2019 profit being materially lower" than that seen in 2018.

Since the publication of its 2018 preliminary results, Plus500's stock fell by around 50%.