Election
Ahead of Election, Venture Capitalist Izhar Shay Joins Israeli Centrist Party
Earlier this week, former Intel executive David ("Dadi") Perlmutter joined Israel's Gesher party
Izhar Shay, a managing general partner at venture capital fund Canaan Partners Israel is the number 12 candidate for the Israel Resilience party, headed by former Israeli military chief of staff Benny Gantz, Gantz announced in a press conference in Tel Aviv Tuesday.

For daily updates, subscribe to our newsletter by clicking here.

A poll published Sunday on Israeli Channel 12 News gave Israel Resilience 18 seats in the parliament, making it the second largest party after the ruling Likud party that received 30 seats.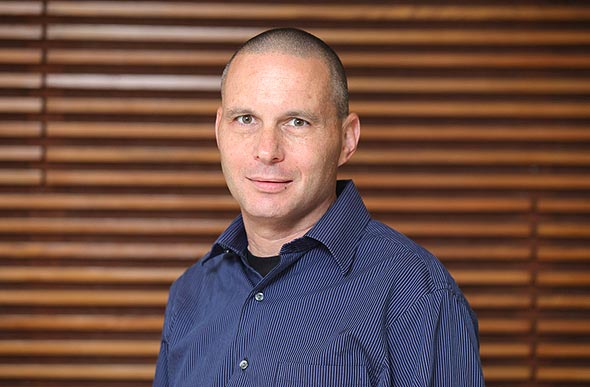 Izhar Shay. Photo: Amit Sha'al

In the press conference, Gantz revealed his party's full list of candidates which also includes former Tel Aviv deputy mayor Asaf Zamir, who lost the mayoral race against 20-year veteran mayor Ron Huldai in October; journalist and an advocate for the Meatless Monday movement Miki Haimovich; and, most notably, fellow former Israeli military chief of staff Moshe Ya'alon.

In his speech, Gantz criticized current Israeli Prime Minister Benjamin Netanyahu calling his regime in the past ten years an "autocracy," and claiming his leadership is based on "incitement, deceit, and intimidation."

Gantz also resurfaced a possible merger with centrist party Yesh Atid and is scheduled to meet with its leader Yair Lapid on Wednesday, one day before the deadline for registering the final lists of candidates ahead of the general election scheduled for April 9.

Gantz's party is also negotiating a possible merger with Gesher, a party led by socially-engaged Israeli lawmaker Orly Levy-Abekasis, formerly of the nationalist Yisrael Beiteinu party. Earlier this week, Gesher announced that former Intel chief of product and vice president David ("Dadi") Perlmutter has joined its ranks.

Shay and Perlmutter are not the first tech executives and venture capitalists to join Israeli politics. Before joining politics, Israeli Education Minister Naftali Bennet co-founded anti-fraud startup Cyota Inc. acquired in 2005 by Nasdaq-listed RSA Security LLC.

In 1988, Nir Barkat, the former mayor of Jerusalem and current candidate for Netanyahu's Likud party, founded BRM Group Ltd., a software company turned-venture capital firm.

In 2017, after nearly five years as a member of parliament for the Labor party and shortly following his defeat in a campaign to head the party, venture capitalist Erel Margalit withdrew from political life, returning to the investment firm he founded, Jerusalem Venture Partners (JVP).

Gantz launched his campaign last month with a series of short videos celebrating his military achievements, counting among them the killing of "1,364 terrorists" during the 2014 Gaza War, and "sending some parts of Gaza back to the Stone Age." The videos did not mention 1,462 Palestinian civilians also killed in the violence, according to U.N. figures.