Israel's Centrist Parties Merge to Take On Netanyahu
Former Israeli military chief of staff Benny Gantz has joined forces with centrist politician Yair Lapid to run against Benjamin Netanyahu for the prime minister's seat in the upcoming general election in Israel
Former Israeli military chief of staff Benny Gantz has joined forces with centrist politician Yair Lapid to run against Benjamin Netanyahu for the prime minister's seat in the upcoming general election in Israel, Gantz and Lapid announced Thursday. If successful in toppling Netanyahu, Gantz will act as Israel's prime minister for the first two and a half years and will then be replaced by Lapid.
For daily updates, subscribe to our newsletter by clicking here.
As part of the deal, Gantz's Israel Resilience party and Lapid's Yesh Atid party will merge to run as one list. Fellow former Israeli military chief of staff Gabi Ashkenazi also joined the party and will be positioned fourth on its candidate list, after Moshe Ya'alon, another former chief of staff.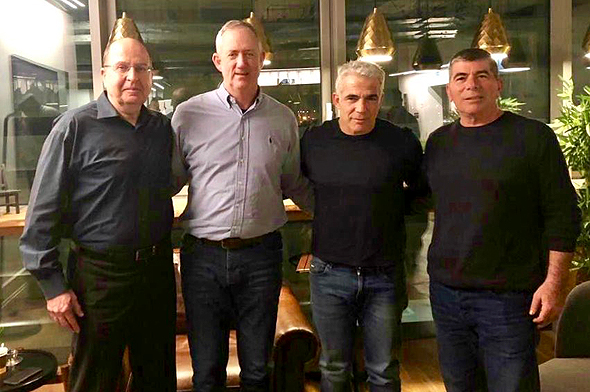 From right: Gabi Askenazi, Yair Lapid, Benny Gantz and Moshe Ya'alon. Photo: Twitter
A survey published Wednesday on Israeli news website Walla, gave Israel Resilience 19 seats in the parliament, making it the second largest party after the ruling Likud party that received 31 seats. Yesh Atid came in third with 13 seats. The survey gave a joint Gantz-Lapid party 34 seats, surpassing Netanyahu's Likud by one seat, but weakening potential collaborators with Gantz and Lapid from the left and center of the political map, making them less likely to be able to form a coalition without Netanyahu.
Encouraged by Netanyahu, nationalist party The Jewish Home announced Wednesday it was joining forces with ultra-nationalist party Otzma Yehudit (Hebrew for "Jewish Might"), associated with the teachings of Meir Kahane, whose political movement Kach, is considered a terrorist organization by Israel, the European Union, the U.S., Canada, and Japan.