Election
Netanyahu to Speak at AIPAC's 2019 Annual Conference
AIPAC announced the Israeli Prime Minister's address just one day after it criticized an alliance he formulated with an Israeli ultra-nationalist political party
Just one day after criticizing an alliance with an Israeli ultra-nationalist political party, which was formulated by Prime Minister Benjamin Netanyahu, American pro-Israel lobbying group AIPAC announced Saturday that Netanyahu will be speaking at its 2019 annual conference in Washington, D.C.

For daily updates, subscribe to our newsletter by clicking here.

The event will take place in March, two weeks ahead of Israel's general election, scheduled for April 9. Several of Netanyahu's opponents have also been invited to speak at AIPAC's conference, including Benny Gantz, Yair Lapid, and Moshe Ya'alon, the leaders of centrist party "Blue and White," according to reports on Israel's Channel 12 News and Channel 13 News, Saturday.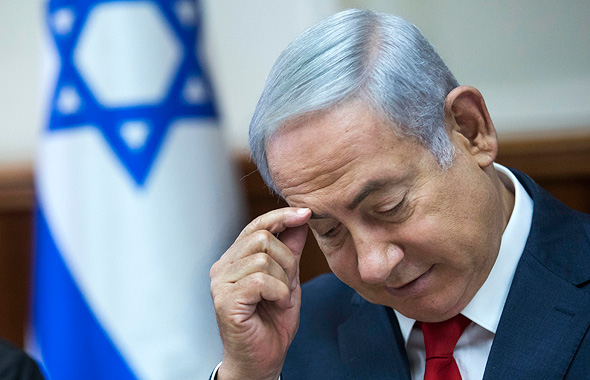 Israeli Prime Minister Benjamin Netanyahu. Photo: AP

Last week, Netanyahu promised Israeli religious nationalist party The Jewish Home two key ministries should the party join forces with ultra-nationalist party Otzma Yehudit (Hebrew for "Jewish Might"). The two parties announced a union on Wednesday, securing the Ministry of Construction and Housing and the Ministry of Education for members of The Jewish Home if Netanyahu is to retain his seat using their support.

On Friday, AIPAC retweeted a statement by another Jewish advocacy group, the American Jewish Committee (AJC), that called Otzma Yehudit's views "reprehensible," and expressed concerns that it might "even become part of the governing coalition." AJC then referred to Israel's Central Elections Committee, noting that it had the authority to determine whether Otzma Yehudit can be listed on the ballot, "as it has done in the past." In its tweet, AIPAC wrote it agrees with AJC and "has a longstanding policy not to meet with members of this racist and reprehensible party."