Taboola Acquires Unit From Mobile Marketing Service Provider Celltick
30 of Celltick's employees will be joining Taboola's news division following the deal
Online advertising and content distribution company Taboola.com Ltd. has signed an agreement to acquire the Start division of Israel-headquartered mobile marketing services provider Celltick Technologies Ltd., the companies announced Monday. The companies did not disclose the financial details of the agreement. The deal is expected to close by the end of March.

For daily updates, subscribe to our newsletter by clicking here.

Founded in 2000, Celltick offers its software and products to mobile carriers, OEMs, app developers, and governments. The company raised over $40 million to date from investors including Deutsche Bank group, Amadeus Capital Partners, and Jerusalem Venture Partners. Its start division offers device manufacturers, mobile operators, and media companies a content-based engagement and monetization service that provides personalized and trending content from publishers.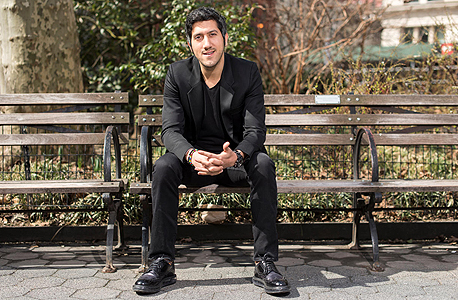 Adam Singolda. Photo: David Pexton

Founded in Tel Aviv in 2007, New York-headquartered Taboola is one of the leading companies in its domain. The company buys media on publishers' websites, placing in it links to content by the same publisher and by third parties, charging for impressions, generated traffic and leads. Following the deal, 30 of Celltick's employees will be joining Taboola's news division, which lets carriers and OEMs offer users personalized news feeds.

"Our team has developed world-class products that have been adopted by 50 mobile operators and device manufacturers around the world that are being used by tens of millions of users every month," said in a statement Ronen Daniel, CEO and co-founder of Celltick. The acquisition by Taboola will provide Start with the investment the product needs to reach the next level, he added.