Airbnb Faces Sanctions in Texas Over Settlements Ban
In November, Airbnb announced that it will be removing "approximately 200 listings" in Jewish settlements in the West Bank from its website
On Friday, Texas Comptroller of Public Accounts Glenn Hegar placed Airbnb on the state's list of companies which it defines as boycotting Israel, following the company's November announcement that it will be removing "approximately 200 listings" in Jewish settlements in the West Bank from its website. Airbnb is one of only four companies on the current list.

For daily updates, subscribe to our newsletter by clicking here.

The only other companies on the state's updated list are British supermarket and funeral company Co-operative Group Limited, Norwegian financial services group DNB Bank ASA, and Norwegian insurance company Kommunal Landspensjonskasse Gjensidig Forsikringsselskap, or KLP.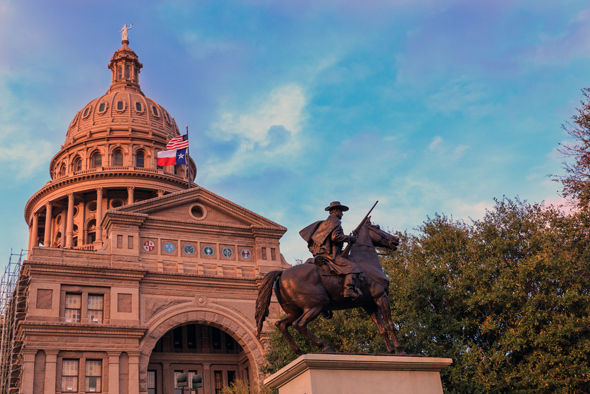 The Texas State Capitol in Austin. Photo: Shutterstock

Listings in Israeli settlements in the West Bank "are at the core of the dispute between Israelis and Palestinians," and therefore, such listings will be removed, the company said in its November statement. Listings in Israeli settlements sitll appear on Airbnb's website.

Airbnb's announcement of the planned removal of settlement listings came one day before New York-based Human Rights Watch was set to publish a report outlining the company's activities in the West Bank.

According to Texas' law, companies placed on the state's boycotting Israel list have 90 days to "cease boycotting Israel," and if they do not, "the state governmental entity shall sell, redeem, divest, or withdraw all publicly traded securities of the company."

In November, U.S. Vice President Mike Pence said that "in the wake of Airbnb's decision to ban listings of Jewish homes in eastern Jerusalem and the West Bank, we've made it clear: the Boycott, Divestment, and Sanctions movement is wrong, and it has no place in the free enterprise of the United States of America."

In contradiction to Pence's statement, Airbnb explicitly stated in its announcement that it would not be removing listings in Jerusalem. The company also noted it "does not support the BDS movement, any boycott of Israel, or any boycott of Israeli companies" and that the company's announcement "does not apply to more than 20,000 listings in Israel — including in Jerusalem and Golan Heights."

Secretary-General of the Palestine Liberation Organization (PLO) Saeb Erekat lauded Airbnb's decision in a press release published November 19 as an "initial positive step," but also said the company should have included East Jerusalem in its new policy.

In January, Florida's new Republican governor Ron DeSantis declared that Florida will be suspending the use of Airbnb for state-paid travel and that he is also considering preventing the state's pension fund from investing in the company.

More than 20 other states have laws regarding boycotting Israel.