First International Flight Touches Down in New Eilat Airport
RyanAir operated three flights, to Poznan, Poland and round-trip from Prague, Czech Republic from the new Eilat Ramon Airport on Monday
Six weeks after its official opening, the first international flights have landed in Eilat's new Ramon Airport. On Monday, Irish low-cost carrier RyanAir has operated three flights, to Poznan, Poland and round-trip from Prague, Czech Republic from the new Eilat Ramon Airport. Located 18 kilometers north of Eilat, an Israeli Red Sea resort town, and the country's most southern city.

For daily updates, subscribe to our newsletter by clicking here.

The new airport will serve as an international gateway to southern Israel and the Red Sea, to increase tourism from Europeans flocking south for winter, and provide an alternative to Israel's main international airport in Tel Aviv during times of conflict. Ramon airport will lead to a "huge change in Israel's accessibility", Israeli Prime Minister Benjamin Netanyahu said at the airport's inauguration ceremony in January. The airport is needed for "important strategic capabilities at normal times and, as much as is needed, during times of emergency," Netanyahu added.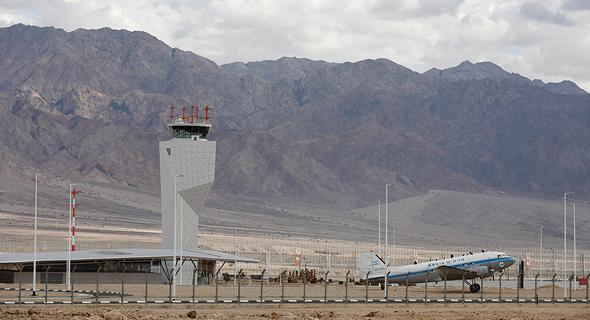 Eilat's new Ramon Airport. Photo: EPA

Eilat has seen a surge in foreign tourists since 2015, when the Israeli government scrapped taxes for airlines flying into the city's airports, and further enticed low-cost carriers such as RyanAir by paying airlines 60 euros (approximately $70) per passenger brought on direct international flights.

Airlines expected to operate at the new international airport include Israeli domestic operators currently serving the existing Eilat Airport, which will be shutting its doors later this month, as well as European airlines serving nearby Ovda Airport, including Ryanair, Wizz, Transavia, Edelweiss and other European low-cost carriers.

The airport is named after father and son Ilan and Assaf Ramon. Ilan Ramon was the first Israeli astronaut, who in 2003, died on board the Columbia Space Shuttle in a crash upon reentering the atmosphere. Ilan's son, Assaf, a pilot in the Israeli Air Force, died at the age of 21 when his F-16 fighter jet crashed during a training exercise.