Israeli Regulator Considering Cryptocurrency Exchange
If the recommendation is adopted, Israel could potentially be a global pioneer in the domain
Israel may be looking at a cryptocurrency exchange in the near future. A report submitted Wednesday by a dedicated committee of the Israel Securities Authority (ISA) has recommended setting up such an exchange but did not provide a specific timeline.

For daily updates, subscribe to our newsletter by clicking here.

Current regulation for trading and payment clearance is not suited to cryptocurrency activity, the report's authors wrote, and therefore there is room to consider updating the current regulation to create an infrastructure more capable of meeting the risks involved in crypto-related assets.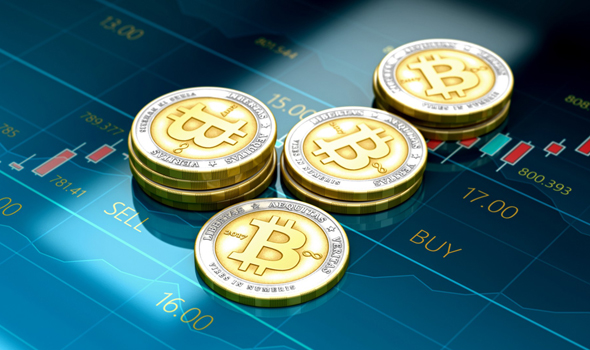 Cryptocurrency. Photo: Shutterstock

If the recommendation is adopted, Israel could be one of the first countries to create a regulatory infrastructure for the industry. According to the report, only several countries are currently considering setting up such an exchange. In Gibraltar, considered a crypto-regulation pioneer, relevant regulation came into effect in early 2018, and its local exchange already has a dedicated subsidiary currently in a licensing process with the state. Hong Kong's Securities and Futures Commission published a regulatory proposal in November.

In October, the Cryptoassets Taskforce of the U.K.'s Financial Conduct Authority published its final report, intended to help the country maintain its leadership in the global financial industry. The report put the global number of crypto asset spot exchanges at 206. The report states that the Bank of England does not consider crypto assets to be currency or money, following the opinion of the G20 Finance Ministers and the governors of the Central Bank.

The U.S. Securities and Exchange Commission established a cyber unit to increase its enforcement against cyber-based threats, including ICOs, in late 2017, stepping up its enforcement efforts in 2018 and stating crypto-related exchanges fall under the SEC's jurisdiction due to their similar modes of operation.

Wednesday's report is the latest in several regulatory discussions related to cryptocurrency and crypto assets. While the recommendation to set up an exchange is new, most of the report's contents echo an interim report submitted a year ago.

The report suggests that companies issuing tokens will be required to file a prospectus instead of the current, less binding white paper, and also that issuing companies will be required to report to the exchange similarly to listed companies.

The report highlights the need to collaborate with the local industry. Another move the authors recommend is setting up a regulatory sandbox program for fintech companies, a plan recently proposed by an Israeli inter-ministerial team as well.