Gift Voucher Startup Zeek Is Shutting Down
In January, Calcalist reported that Viola Credit gave Zeek a $1 million loan in April 2017, which it had not repaid. In total, Zeek owes around $4.8 million to Viola, suppliers, clients, and employees
Israel-based gift voucher marketplace Zeek Mobile Ltd. will be shutting down. On Wednesday, a receiver appointed to the struggling company concluded that there was "no benefit or justification" for the company to continue operating. The Tel Aviv district court appointed the receiver last month following a request by Viola Credit, the growth and venture lending arm of Israel-based Viola Group, to which Zeek owes around $4.8 million.

For daily updates, subscribe to our newsletter by clicking here.

The receiver, attorney Ronen Matry, asked the Tel Aviv district court to authorize the sale of Zeek's fraud department to the newly incorporated Nsure.AI Payment Assurance Ltd. for $400,000. Matry did not find buyers for Zeek's remaining assets.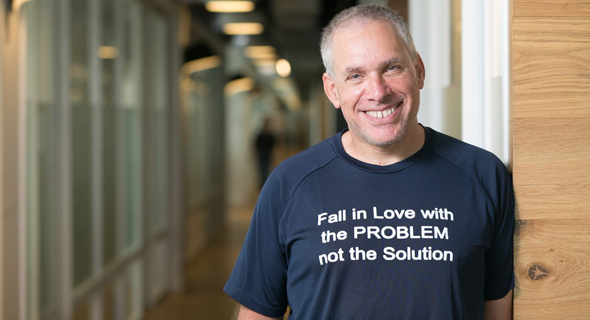 Zeek cfounder Uri Levine. Photo: PR

In January, Calcalist reported that Viola Credit gave Zeek a $1 million loan in April 2017, which it had not repaid. In total, Calcalist reported, Zeek owes around $4.8 million to Viola, suppliers, clients, and employees. The sum was confirmed by Matry in his report, submitted to the court Wednesday.

The company employed 60 people until recently but let go most of its Israeli employees in December due to financial difficulties.