U.S. Government Shutdown Tanked Fourth Quarter Sales, Says Stratasys
Stratasys manufacturers 3D printers and production systems for several industries, including aerospace, automotive, healthcare, and consumer products
The recent government shutdown in the U.S. has tanked Stratasys Ltd.'s sales in the fourth quarter of 2018, according to the Nasdaq-listed 3D printer maker. In its fourth quarter and annual report published Thursday, Stratasys' interim CEO Elchanan Jaglom said that while the company has seen "positive traction" for some of its products, the shutdown has combined with a temporary weakness in the European automotive sector to impact sales.
For daily updates, subscribe to our newsletter by clicking here.
Stratasys manufacturers 3D printers and production systems for several industries, including aerospace, automotive, healthcare, and consumer products. The company is dually-headquartered in Israel and Minnesota following a 2012 merger with an Israeli company. The company's stock has been in decline over the past few years as the 3D printing market failed to live up to its initial promise.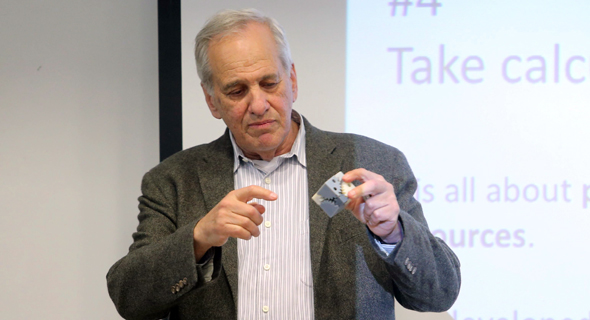 Stratasys' interim CEO Elchanan Jaglom. Photo: Nimrod Glickman

Revenue for the quarter was $177.1 million, down 1.2% compared to the same period in 2017, and annual revenue was $663.2 million, compared to $668.4 million in 2017. The company's non-GAAP net income of $11.3 million, or $0.21 per diluted share, fell within the guidelines, beating estimates. Stratasys generated $18.7 million in cash from operations during the quarter, and a record $63.7 million in cash for the full year.

Stratasys projects revenues of $670 million to $700 million for 2019. The company was up 1.26% on Nasdaq Friday close.