Israeli Telecom Bezeq Considering Public Issuance to Counterbalance Depreciation
Bezeq expects to announce an upcoming depreciation of almost $550 million in its upcoming reports for fiscal 2018
Israel's largest telecom Bezeq is considering a public issuance to counteract an upcoming depreciation of almost NIS 2 billion (around $550 million), expected to be announced in its upcoming reports for fiscal 2018, according to one person familiar with the matter who spoke with Calcalist on condition of anonymity. The company is looking to issue securities to the tune of NIS 400 million to NIS 500 million (around $110 million to $140 million), the person said.

For daily updates, subscribe to our newsletter by clicking here.

Bezeq has yet to respond to a request for comment.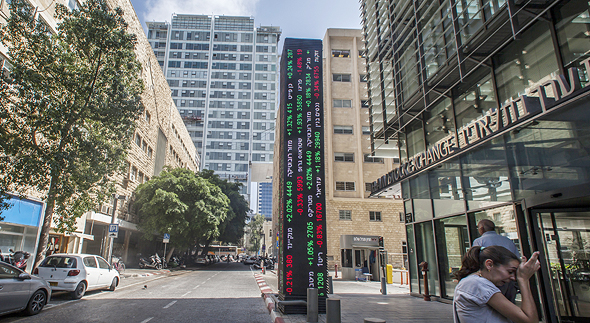 The Tel Aviv Stock Exchange. Photo: Bloomberg

The Israel Securities Authority recently denied the company's request to file combined financial statement reports for its subsidiaries, which would've reduced the impact substantially. As Bezeq's equity stood at NIS 2.17 billion at the end of the third quarter of 2018, the depreciation will erase almost all of the company's current equity.

Bezeq has debt obligations of around NIS 6 billion ($1.66 billion) in bond covenants, and another NIS 6 billion from private loans and bank loans. While that debt is mostly long term, if the company's equity dips below a certain point it could cast doubt on Bezeq's ability to carry its debt covenants.

Any attempt to issue stock will be influenced by the fact that Bezeq's stock fell by around 60% over the past two years.

Bezeq may also be limited in the span of issuance due to its holding structure: its controlling shareholder BCOM is required to own at least 25% to retain its ownership stake, but BCOM itself has recently fallen below an equity threshold of NIS 650 million, meaning the parent company is in breach of its own NIS 2.5 billion debt covenants.

If Bezeq does choose to issue stock, too large an issuance could dilute BCOM's stake, as BCOM does not have the capital to participate in the issuance.