High Government Debt Countered by Strong Finances Leads Fitch to Affirm Israel's A+ Rating
Israel scores above the median on GDP growth and human development indicators, but low on government budget deficit, government debt, and ease of doing business
On Monday, Fitch Ratings Inc. has affirmed Israel's long-term foreign-currency issuer default rating of A+, with a stable outlook and an AA country ceiling.

For daily updates, subscribe to our newsletter by clicking here.

On the downside, the credit rating agency mentioned Israel's still comparably weak public finances and its government budget deficit, which grew from 1.9% of GDP in 2017 to 2.9% in 2018 and is expected to reach 3.5% in 2019. Government debt/GDP was 61.2% in 2018, above the median 49% of A-rated countries.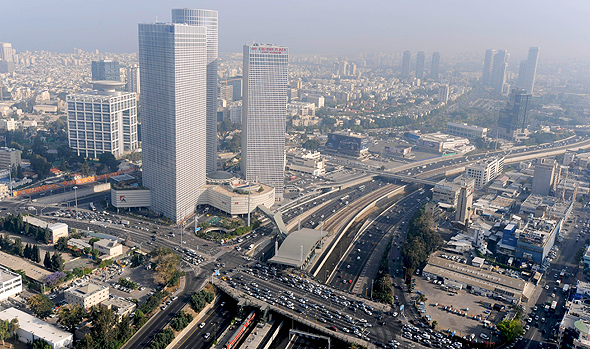 Tel Aviv. Photo: Bloomberg

Security and military costs, alongside a growing public pressure to alleviate local living costs, could work against the government's attempts to reduce the deficit, Fitch said. While Israel's human development indicators and GDP per capita exceed the median for the A category, doing business indicators score below the median.

Fitch positively highlighted Israel's low external debt, 7.7% of GDP in 2018, down from 20% in 2006., and its high financial flexibility—a result of "deep and liquid local markets, good access to international capital markets, an active diaspora bond programme, and US government guarantees."

Low unemployment, wage growth, still-low inflation and real GDP growth of 3.3% in 2018 means Israel scores higher than other A-rated countries on its five-year average real GDP growth, Fitch said. The credit rating company expects growth to remain healthy in 2019-2020.

Israel's net external creditor position is stronger than both the A and the AA median, Fitch said, thanks to its strong external balance sheet.

While the country's geopolitical situation could pose risks to Israel, Fitch stated Israel's credit profile "has shown resilience to periodic conflict and political shocks over an extended timeframe."