Israeli Industry Conference
Data Creates a Magic Circle, Says Intel Executive
Yaniv Garty, CEO of Intel's operations in Israel, spoke at Calcalist's annual Israeli Industry Conference held in Tel Aviv Tuesday
Ever greater quantities of data give birth to new applications, generating more data: according to Yaniv Garty, CEO of Intel's operations in Israel, data creates a magic circle. Garty spoke Tuesday at Calcalist's annual Israeli Industry Conference in Tel Aviv.

For daily updates, subscribe to our newsletter by clicking here.

"These are tremendous quantities of data. It's a magic circle—the data pushes for new applications, which push for new technologies, which create more data."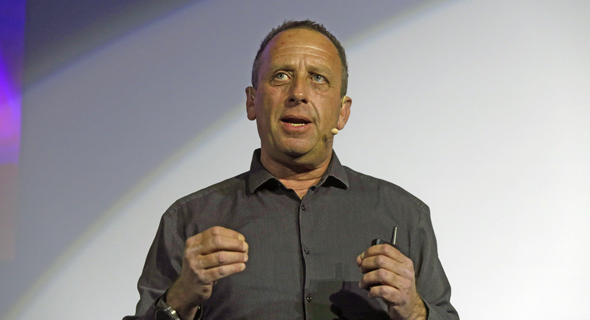 Yaniv Garty. Photo: Amit Sha'al

Intel has been operating in Israel since 1974. It now employs almost 13,000 people in the country, after acquiring Jerusalem-based auto technology company Mobileye N.V. for $15.3 billion in 2017.

In 2018, Intel's export from Israel amounted to $4 billion.

Recently the company announced plans to expand its manufacturing operations in the country.

Commenting on the rapid progress of digitization, Garty noted that "reality has been digitized."

With virtual reality and augmented reality Intel has been able to create a reality that never before existed, he said.