Intel Now Has 20 Israeli Vice Presidents
12% of all patents submitted by Intel in 2015-2018 originated in Israel, with the number rising to 13.5% in 2018
On Thursday, Intel Corp. announced the permanent appointment of interim CEO Bob Swan as CEO. The company also announced a series of vice president appointments, among them seven Israelis, bringing the number of Israeli vice presidents to 20 out of 150.

For daily updates, subscribe to our newsletter by clicking here.

Intel has been operating in Israel since 1974 and now employs almost 13,000 people in the country, most of them in the company's five Israeli research and development centers.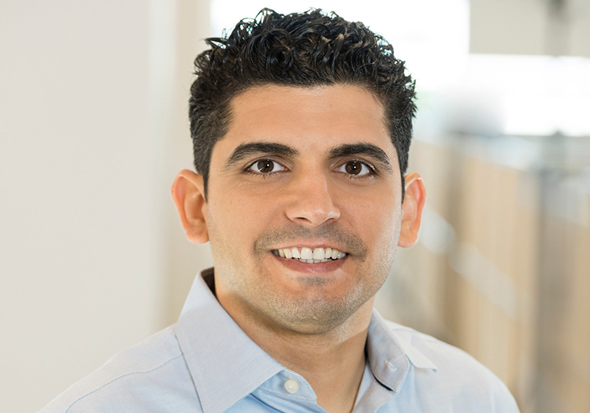 Intel's corporate vice president Sagi Ben Moshe. Photo: Intel PR

According to Ilan Cohn, senior partner at intellectual property law firm Reinhold Cohn, 12% of all patents submitted by Intel in 2015-2018 originated in Israel, with the number rising to 13.5% in 2018.

Intel's export from Israel amounted to $4 billion in 2018, according to company statements, and recently the company announced plans to expand its manufacturing operations in Israel's south. Last week, Israel's Minister of Finance said Intel agreed to invest NIS 40 billion ($11.9 billion) on the expansion.

Last week, Calcalist reported that Intel is among the bidders for chipmaker Mellanox Technologies Ltd., with a $6 billion cash and stock offer.

In 2017, Intel paid $15.3 billion for Jerusalem-headquartered automotive chipmaker Mobileye, turning the company into its global autonomous vehicle development center. In October, Mobileye announced a partnership with Volkswagen AG to launch autonomous taxis in the Tel Aviv area during 2019, with the venture intended to reach full commercialization by 2022.

Liz Cohen-Yerushalmi, who joined Mobileye in 2014, has been promoted to vice president Thursday. Sagi Ben Moshe, who was promoted to Intel's corporate vice president, is also a senior vice president at Mobileye. He started his career at Intel but left the company in 2008 to found software company DGScreen Ltd. and 3D camera and image processing company Invision Ltd. The latter was acquired by Intel in 2012, and Ben Moshe returned to Intel with it. Intel's total acquisitions and investments in Israel to date amount to $35 billion.