Extension of Panasonic Deal Boosts Tower Semiconductor on Nasdaq
The Israel-based company saw its stock depreciate by over 50% since the beginning of 2018, and its net profit cut by around 55% between 2017 and 2018 despite a boost in revenues
On Tuesday, Israel-based wireless chip and camera sensors manufacturer Tower Semiconductor Ltd. announced it has extended its partnership with Panasonic Semiconductor Solutions Co. Ltd. by three years, until 2022. The two companies are joint owners of TowerJazz Panasonic Semiconductor Company, which operates three semiconductor manufacturing facilities in Japan that Panasonic makes use of under the agreement.

For daily updates, subscribe to our newsletter by clicking here.

The announcement led Tower to close 3.26% up on Nasdaq Tuesday. The company's stock has depreciated by over 50% since the beginning of 2018. The company has seen a mild increase in January and February before its full-year reports stalled the stock.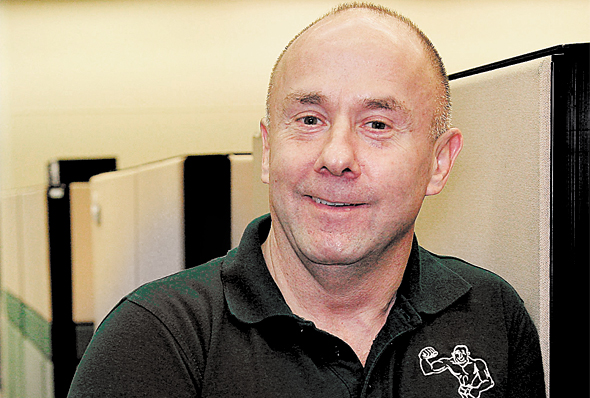 Tower CEO Russell Ellwanger. Photo: Eran Yofi Cohen

In February, Tower published its fourth quarter and full year reports for the fiscal year 2018, announcing revenues of $1.3 billion (down from $1.387 billion in 2017), but a cut of almost 55% to its net profit between 2017 and 2018, $298 million versus $135.6 million.

The company attributed its diminished profit to a slowdown in the mobile chip sector, which led to fewer orders from industry customers. In a February interview with Calcalist, Tower CEO Russell Ellwanger said that for 2019, the company is banking on increased activity especially in the 300mm wafer sector—which the company manufactures in Japan through the joint company.

The extension of the agreement is under a new pricing structure, Tower said, expected to result in revenue reductions of around $20 million per quarter, but Tower expected the reductions to be counterbalanced by "presently implemented efficiencies and cost reduction activities," and by revenue growth from the "strong 300mm utilization ramp."