Teva Makes Headway in European Copaxone Patent Case
Generic 40 mg versions of the drugmaker's blockbuster drug for multiple sclerosis have been available in Europe since late 2017, but Teva is now making strides in court
Teva Pharmaceutical Industries Ltd. has seen diminishing revenues for its multiple sclerosis blockbuster drug Copaxone ever since the expiration of its patents led to the launch of generic versions in the U.S. and Europe in late 2017. Now, the company's legal luck may be turning in Europe.

For daily updates, subscribe to our newsletter by clicking here.

On Monday, Teva announced that a panel of the European Patent Office's (EPO) Opposition Division upheld its main patent for the 40 mg version of Copaxone, though it will be a few months before the panel issues its written underlying rationale.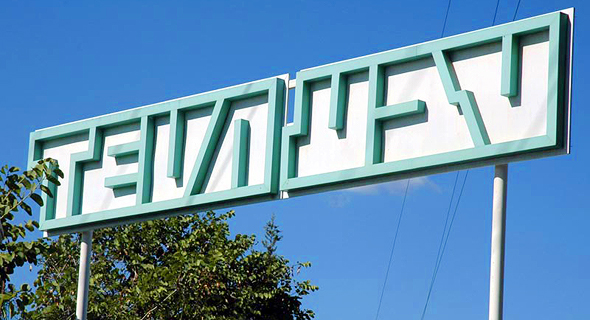 Teva. Photo: Bloomberg

Generic Copaxone 40 mg has been available in large parts of Europe since October 2017, and getting manufacturers to pull it from existing markets will be an uphill legal battle. Teva, however, has already managed to obtain preliminary injunction orders on the patent's basis in Belgium, Denmark, and Slovakia, where no generic version has been commercialized yet.

While in 2016, Copaxone accounted for almost a fifth of Teva's revenues, in 2018 global Copaxone sales amounted to $2.4 billion, out of $18.85 billion total revenues, largely due to the impact of generic competition. The largest drop in revenues was seen in North America, but sales in Europe had also taken a hit, and Teva forecasted the competition will continue to erode Copaxone profits in 2019.

The company will continue to defend its intellectual property regarding Copaxone 40 mg, Richard Daniell, Teva Europe's executive vice president, said in a statement Monday.